Ed Carpenter breaks 230mph at Indianapolis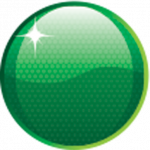 Ed Carpenter produced a stunning lap befitting the 'Fast Friday' tag as wild weather again played havoc with practice schedules at Indianapolis.
Carpenter topped 230.522mph (370.99km/h) ahead of qualifying and pole day this weekend for the Indianapolis 500 on May 25.
It was the fastest practice lap at the famed speedway since Scott Dixon's 233mph lap on pole day in 2003.
Carpenter, the 2013 Indy 500 polesitter, upstaged the 229.843 (369.9km/h) by Team Penske's Helio Castroneves.
Marco Andretti was third best in 229.419 (369.21km/h) in the #25 Andretti Autosport Snapple car.
Carpenter's team-mate JR Hildebrand was fourth ahead of Josef Newgarden.
"The car is definitely up to speed this year," Carpenter said.
"When it comes to predicting the pole, I think a lot of it will be figuring out what the weather is.
"If it warms up enough and the air gets a little thinner, certainly I think 230s are realistic, even up to 232 and 233."
Ryan Briscoe and Will Power were 21st and 22nd best respectively in the rain-shortened practice 6 which saw only 26 of the 33 cars post lap times.
The third Australian James Davison was one of the seven entries not to circulate.
The first round of qualifications start tomorrow with starting positions, including the Verizon P1 Award, determined in the second round on Monday morning that will be highlighted by the shootout of the fastest nine cars for pole.
James Hinchcliffe (Andretti Autosport), back behind the wheel after being cleared from his head injury, turned a total of eight laps to be 11th fastest.
Carpenter snared the top starting spot last year with a four-lap average of 228.762mph (368.16km/h).
See below results from practice 6
| | | | |
| --- | --- | --- | --- |
| 1 | Ed Carpenter | 230.522mph | 39.0418s |
| 2 | Helio Castroneves | 229.843 | 39.1571 |
| 3 | Marco Andretti | 229.419 | 39.2296 |
| 4 | JR Hildebrand | 229.384 | 39.2355 |
| 5 | Josef Newgarden | 229.276 | 39.2540 |
| 6 | Juan Pablo Montoya | 229.205 | 39.2662 |
| 7 | Scott Dixon | 229.062 | 39.2907 |
| 8 | Ryan Hunter-Reay | 228.603 | 39.3695 |
| 9 | Simon Pagenaud | 228.544 |  39.3798 |
| 10 | Jack Hawksworth | 228.176 | 39.4432 |
| 11 | James Hinchcliffe | 228.115 | 39.4537 |
| 12 | Martin Plowman | 228.036 | 39.4675 |
| 13 | Carlos Munoz | 227.938 | 39.4844 |
| 14 | Mikhail Aleshin | 227.822 | 39.5046 |
| 15 | Takuma Sato | 227.741 | 39.5186 |
| 16 | Jacques Villeneuve | 227.682 | 39.5288 |
| 17 | Alex Tagliani | 227.394 | 39.5788 |
| 18 | Oriol Servia | 226.387 | 39.7550 |
| 19 | Sebastien Bourdais | 226.351 | 39.7612 |
| 20 | Sebastian Saavedra | 226.137 |  39.7988 |
| 21 | Ryan Briscoe | 226.072 | 39.8103 |
| 22 | Will Power | 223.202 | 40.3222 |
| 23 | Kurt Busch | 217.145 | 41.4470 |
| 24 | Charlie Kimball | 145.435 | 1:01.8834 |
| 25 | Graham Rahal | 54.039 | 2:46.5470 |
| 26 | Carlos Huertas | 33.274 | 4:30.4782 |
VIDEO: Highlights from the day