Dumbrell beats Walsh in Dunlop opener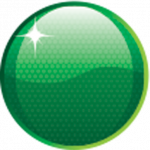 Paul Dumbrell extended his Dunlop Series points lead by beating Ashley Walsh in Race 1 of the weekend at Barbagallo Raceway.
Starting second, Dumbrell won the drag race against pole-man Walsh to the first corner and was not headed for the duration.
Walsh stalked his rival until a spin from Morgan Haber at Turn 6 triggered the Safety Car with just five laps to go.
Time constraints ensured that the race finished under the yellow flags, denying what had shaped as a thrilling conclusion.
Dean Fiore had been keeping a watching brief on the leaders to end up third, with Chris Pither, Todd Hazelwood and Jack Le Brocq completing the top six.
Cameron Waters took the flag seventh. The FPR Falcon moved up to second in the early stages when he was handed a drive-through penalty for a pre-race infringement.
His crew was still filling the dry ice container for the cool suit system when the '1 minute' signal was issued on the grid.
Rejoining from the penalty in 15th, the fired up Waters overtook eight cars in the remaining 22 laps to the flag.
It was also a tough afternoon for fellow title contender Andrew Jones, who was forced to pit for repairs after an early-race scuffle with Garry Jacobson.
Jones was 24th in the final classification, with Jacobson 11th – narrowly missing pole for the top 10 reverse grid Race 2.
That honour will go to Paul Morris after the veteran trailed Andre Heimgartner to the flag in 10th.
See below for the full Race 1 result
| | | | | | |
| --- | --- | --- | --- | --- | --- |
| 1 | Eggleston Morotsport | Paul Dumbrell | Holden Commodore VE2 | 38:24.46 | 00:59.07 |
| 2 | Infants Friend | Ashley Walsh | Ford Falcon FG | 38:24.92 | 00:59.11 |
| 3 | Titan Ford/East Coast Traffic | Dean Fiore | Ford Falcon FG | 38:25.89 | 00:58.96 |
| 4 | Icebreak Racing | Chris Pither | Holden Commodore VE2 | 38:26.56 | 00:59.01 |
| 5 | Matt Stone Racing | Todd Hazelwood | Ford Falcon FG | 38:27.19 | 00:59.35 |
| 6 | Image Racing | Jack Le Brocq | Ford Falcon FG | 38:28.24 | 00:59.53 |
| 7 | TEAM ENZED FPR | Cameron Waters | Ford Falcon FG | 38:29.13 | 00:58.91 |
| 8 | Eggleston Motorsport | Ant Pedersen | Holden Commodore VE2 | 38:29.91 | 00:59.85 |
| 9 | Finance Ezi / MWM | Andre Heimgartner | Ford Falcon FG | 38:30.21 | 00:59.69 |
| 10 | Sargent Security Racing | Paul Morris | Ford Falcon FG | 38:31.69 | 00:59.71 |
| 11 | Eggleston Motorsport | Garry Jacobson | Holden Commodore VE2 | 38:32.01 | 00:59.41 |
| 12 | Novocastrian Motorsport | Aaren Russell | Ford Falcon FG | 38:32.77 | 00:59.75 |
| 13 | Action Racing | Marcus Zukanovic | Ford Falcon FG | 38:33.15 | 00:59.60 |
| 14 | Forpark/Aust Custom Moulders | Matt Hansen | Holden Commodore VE2 | 38:33.55 | 00:59.91 |
| 15 | Pacific Hoists/Race Pilot | Fredrik Lestrup | Holden Commodore VE2 | 38:34.02 | 00:59.97 |
| 16 | R&J Batteries | Geoff Emery | Holden Commodore VE2 | 38:35.11 | 00:59.77 |
| 17 | Vili's | Josh Kean | Holden Commodore VE2 | 38:35.47 | 01:00.52 |
| 18 | Formula Tech/Interquip Racing | Brett Stewart | Holden Commodore VE2 | 38:26.75 | 01:00.41 |
| 19 | McGill Motorsport | Aaron McGill | Holden Commodore VE2 | 38:26.83 | 01:00.27 |
| 20 | Mocomm Communication | Jim Pollicina | Ford Falcon FG | 38:27.58 | 01:00.76 |
| 21 | Warrin Mining/Volvo Constructi | Adam Wallis | Holden Commodore VE2 | 38:28.97 | 01:00.90 |
| 22 | Gulf Western Oil | Michael Hector | Ford Falcon FG | 38:30.43 | 01:00.46 |
| 23 | Street Fighter | Dan Day | Holden Commodore VE2 | 38:30.70 | 01:00.31 |
| 24 | Team Freightliner | Andrew Jones | Holden Commodore VE2 | 38:36.64 | 00:59.61 |
| 25 | Haber Excavations/Miraflores | Morgan Haber | Ford Falcon FG | 39:08.69 | 00:59.43 |
| DNF | Rev Trans WA/Real Estate Expre | Ben Porter | Holden Commodore VE2 | | |