Dixon takes maiden V8 Ute race win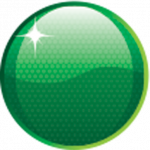 Jesse Dixon recorded his maiden V8 Ute Racing Series win in the category's reverse grid encounter at Barbagallo.
Having finished 12th in the morning's opening heat, the former Shannons Supercar Showdown reality television show winner started the reverse top 19 Race 2 from eighth.
Working his way through to the lead by the sixth of 19 laps, Dixon went on to record a comfortable eight second victory over opening race winner Kris Walton.
"It feels a bit surreal at the moment, it was a good race, the car was really strong so a big credit to the team, they've done a great job all weekend," said the Holden driver afterward.
"We didn't qualify too well so this is a really good way to pick up from that and a big thanks to all my family and friends and sponsors."
Wayne Wakefield, Adam Marjoram and Gerard McLeod completed the Race 2 top five, marking Erebus driver Marjoram's best result in the category to date.
Nathan Pretty took seventh having made steady progress from 13th on the grid.
It had been a Ford benefit in the opening encounter, with Walton overtaking pole-stter Ryal Harris in the early stages before clearing out to a three second win.
Andrew Fisher, Ryan Hansford and David Sieders ensured that the Blue Oval swept the top five spots.
A third and final race will complete the weekend's V8 Ute action on Sunday.
Saturday at the Perth 400 also saw the opening two races for Round 3 of the Aussie Racing Car Series.
Trent Young beat home fellow Toyota Aurion drivers Darren Chamberlin and Peter Carr in both 12 lap heats.
Local Historic Touring Car and Super GT action bookended the day, providing comfortable victories for William Colton (Ford Falcon XY) and Tony Ricciardello (Alfa GTV-Chev) respectively.