Bowyer wins Sprint Showdown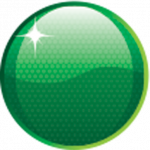 Clint Bowyer and AJ Allmendinger have raced their way into NASCAR's All-Star race, while a relatively unknown also scored a start after receiving the most fan votes in the Sprint Showdown.
Josh Wise used the online community at Reddit and fans who support him through the digital currency Dogecoin, to not only score more votes than Australian Marcos Ambrose but also Danica Patrick.
Automatic qualifiers for tomorrow night's Sprint All-Star Race are for those who won races during the 2013 season, plus previous All-Star race winners.
The Sprint Showdown brought together 23 starters, with the biggest moment of the race happening early for Ambrose when he was turned by Ricky Stenhouse Jr.
"That was a pretty big save right there," said Ambrose.
"I was just racing hard there with Ricky. I passed him off of four and slid up the race track just with the loose rear end, so I defended myself into turn one and I guess he didn't like it. He's gotten me three times now, so I'm kind of getting sick of that."
Ambrose then went on a tear to drive back through from last to sit inside the top-10 at the end of the first 20-lap segment.
Upon the re-start for the final 20 laps he got as high as third, but used the best of his tyres to do so and dropped to fourth at the finish behind his Richmond sparring partner Casey Mears.
"We put ourselves back in position at the end and just didn't have the car to get back to the front," said Ambrose.
"We tried really hard and we learned a little bit for next week and we're gonna give it some for the 600."
Bowyer and Allmendinger had the fastest cars throughout the race. Even though they had to drive back to the front after the pit stops, as differing tyre strategies came in to play, they quickly re-established themselves at the front and took it through to the finish.
It is Bowyer's sixth trip to the Sprint All-Star Race and Allmendinger's third.
VIDEO: Race finish
VIDEO: Ambrose spin

RESULTS: Sprint Showdown – Charlotte  Motor Speedway 
| | | | | | | | |
| --- | --- | --- | --- | --- | --- | --- | --- |
| POS  | Car #  | Driver  | Make  | Start Pos.  | Laps  | Laps Led  | Final Status |
| 1 | 15 | Clint Bowyer | Toyota | 4 | 40 | 19 | Running |
| 2 | 47 | AJ Allmendinger | Chevrolet | 2 | 40 | 18 | Running |
| 3 | 13 | Casey Mears | Chevrolet | 9 | 40 | 0 | Running |
| 4 | 9 | Marcos Ambrose | Ford | 5 | 40 | 0 | Running |
| 5 | 43 | Aric Almirola | Ford | 10 | 40 | 0 | Running |
| 6 | 42 | Kyle Larson | Chevrolet | 3 | 40 | 0 | Running |
| 7 | 17 | Ricky Stenhouse Jr | Ford | 8 | 40 | 0 | Running |
| 8 | 3 | Austin Dillon | Chevrolet | 1 | 40 | 3 | Running |
| 9 | 27 | Paul Menard | Chevrolet | 6 | 40 | 0 | Running |
| 10 | 10 | Danica Patrick | Chevrolet | 7 | 40 | 0 | Running |
| 11 | 38 | David Gilliland | Ford | 15 | 40 | 0 | Running |
| 12 | 26 | Cole Whitt | Toyota | 11 | 40 | 0 | Running |
| 13 | 23 | Alex Bowman | Toyota | 13 | 40 | 0 | Running |
| 14 | 77 | Dave Blaney | Ford | 14 | 40 | 0 | Running |
| 15 | 7 | Michael Annett | Chevrolet | 17 | 40 | 0 | Running |
| 16 | 66 | Joe Nemechek | Toyota | 21 | 40 | 0 | Running |
| 17 | 40 | Landon Cassill | Chevrolet | 18 | 40 | 0 | Running |
| 18 | 98 | Josh Wise | Chevrolet | 16 | 40 | 0 | Running |
| 19 | 83 | Ryan Truex | Toyota | 19 | 40 | 0 | Running |
| 21 | 36 | Reed Sorenson | Chevrolet | 20 | 40 | 0 | Running |
| 22 | 32 | Blake Koch | Ford | 22 | 40 | 0 | Running |
| 23 | 33 | David Stremme | Chevrolet | 23 | 25 | 0 | Vibration |