Harris leads Ford sweep in Ute qualifying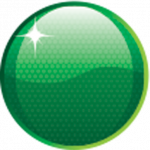 Ryal Harris led a quintet of Fords at the top of the order in qualifying for Round 2 of the V8 Ute Series at Barbagallo.
Harris' Big Gun Racing entry proved 0.2s faster than second-placed Kris Walton in the final segment of the knock-out qualifying procedure.
Andrew Fisher, Ryan Hansford and series leader David Sieders rounded out the top five, while George Miedecke was the first of the Holdens in sixth.
Harris is campaigning a new chassis this weekend following a difficult season-opener in Adelaide.
"We haven't had the fastest Ute for some time now, so we re-shelled and fitted a fresh engine for this round," he said.
"I didn't get a pole at all last year, so the new Ute is quick, now it's just a matter of looking after the tyres as much as we can.
"We were on the back foot after Round 1, and well down in the points for the ARMOR ALL drivers championship, so this will help in closing the points gap to series leader David Sieders.
"My strategy was to follow Kris Walton for the session, knowing he was right on the money, and just pick up some time under brakes where I could, and it paid off."
Completing the top 10 for Saturday morning's opening race are Kim Jane, Nathan Pretty, Elliot Barbour and Jeremy Gray.