Doctors give Hinchcliffe clean bill of health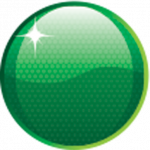 Canadian James Hinchcliffe has been cleared to race in the Indianapolis 500 on May 25 after suffering concussion at the circuit's road course last weekend.
Hinchcliffe has been forced to sit out the opening five practice sessions this week ahead of the Indy 500 qualifying and pole day runs this weekend.
Late on the fifth day of practice the crew on the #27 Andretti Autosports car prepared Hinchcliffe for some installation laps.
EJ Viso had handled the car in testing this week (set the fastest speed in practice 3) while Hinchcliffe recovered from his injuries after being struck by debris during the grand prix of Indianapolis race.
IndyCar's medical unit ordered Hinchcliffe to undergo post-concussion ImPACT (Immediate Post-Concussion Assessment and Cognitive Testing) testing which he passed.
"It's been a long couple of days sitting at home and not even really watching," Hinchcliffe said.
"I was banned from electronics (TV, phone) and I was getting little updates and snippets here and there, and that made it tougher because you don't know exactly what's going on."
"I did some reaction training and I was on the upper end of average of the previous runs and then came (to the Speedway) for the ImPACT Test.
"That was the toughest thing knowing it was kind of make or break and seeing everyone driving.
"It was the first time I'd been here for any on-track activity and it was tough to watch but it's all come good."
VIDEO: Hinchcliffe speaks after practice