Davison cracks first laps in Indy rookie test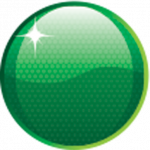 James Davison has finally turned his first laps after performing his mandatory rookie orientation program on day five of practice for the Indianapolis 500.
Davison completed two of the three phases of the ROP in the #33 KV Racing Technology Chevrolet.
The Aussie was satisfied with the work the team completed after turning a total of 63 laps during his maiden practice run ahead of qualifying and pole day this weekend.
"I can go to bed resting easier knowing we got through our first day at IMS smoothly," Davison said.
"We now know what to expect, any anxiety has dried up and I am excited to continue working on our program.
"In terms of speed, we know where we're at since we didn't run in traffic or with a tow."
Davison, who ran two IndyCar series races last year, cracked his best speed on lap 61, turning the 4km oval in 217.052mph (349.31km/h) to be 33rd.
The fifth practice session was topped by Team Penske star and triple Indy 500 winner Helio Castroneves who turned up the ante to post a 227.166mph (365.59km/h) best lap.
Ed Carpenter, the polesitter from last year, was second fastest in 226.257mph (364.13km/h) with Will Power third in 225.899mph (363.55km/h).
For the first time this week all 33 drivers hit the track with Buddy Lazier, the 1996 winner, logging a total of 18 laps to be 32nd quickest.
Townsend Bell was fourth ahead of Ryan Hunter-Reay, reigning Indy 500 champ Tony Kanaan, JR Hildebrand, Juan Pablo Montoya, Kurt Busch and Simon Pagenaud.
The Chip Ganassi driver Ryan Briscoe was 14th fastest with team-mate and reigning series champion Scott Dixon 20th.
See below for results of practice 5
| | | | |
| --- | --- | --- | --- |
| 1 | Helio Castroneves | 227.166mph | 39.6186 |
| 2 | Ed Carpenter | 226.257 | 39.7777 |
| 3 | Will Power | 225.899 | 39.8408 |
| 4 | Townsend Bell | 225.484 | 39.9142 |
| 5 | Ryan Hunter-Reay | 225.340 | 39.9396 |
| 6 | Tony Kanaan | 224.836 | 40.0292 |
| 7 | JR HIldebrand | 224.825 | 40.0311 |
| 8 | Juan Pablo Montoya | 224.782 | 40.0388 |
| 9 | Kurt Busch | 224.739 | 40.0464 |
| 10 | Simon Pagenaud | 224.655 | 40.0614 |
| 11 | Sebastien Bourdais | 224.655 | 40.0614 |
| 12 | Marco Andretti | 224.643 | 40.0636 |
| 13 | Josef Newgarden | 224.478 | 40.0930 |
| 14 | Ryan Briscoe | 224.371 | 40.1121 |
| 15 | Carlos Huertas | 224.242 | 40.1353 |
| 16 | Alex Tagliani | 224.067 | 40.1665 |
| 17 | Sebastian Saavedra | 223.955 | 40.1867 |
| 18 | Sage Karam | 223.903 | 40.1960 |
| 19 | Takuma Sato | 223.793 | 40.2157 |
| 20 | Scott Dixon | 223.785 | 40.2172 |
| 21 | Jacques Villeneuve | 223.536 | 40.2620 |
| 22 | Martin Plowman | 223.495 | 40.2694 |
| 23 | Justin Wilson | 223.491 | 40.2700 |
| 24 | Graham Rahal | 223.478 | 40.2725 |
| 25 | Pippa Mann | 223.441 | 40.2791 |
| 26 | Mikhail Aleshin | 223.374 | 40.2912 |
| 27 | Charlie Kimball | 223.344 | 40.2965 |
| 28 | EJ Viso | 222.782 | 40.3982 |
| 29 | Carlos Munoz | 222.522 | 40.4455 |
| 30 | Oriol Servia | 222.131 | 40.5167 |
| 31 | Sebastien Bourdais | 218.688 | 41.1545 |
| 32 | Buddy Lazier | 218.277 | 41.2321 |
| 33 | James Davison | 217.052 | 41.4648 |
| 34 | Jack Hawksworth | 43.770 | 3:25.6219 |