Pagenaud nails fastest time in Practice 4 at Indy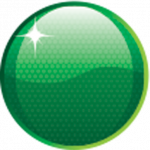 Frenchman Simon Pagenaud has swept to the fastest time this week as practice continues for the Indianapolis 500.
Pagenaud, who claimed victory in the inaugural grand prix of Indianapolis at the iconic speedway's road course last weekend, recorded 226.122mph (363.91km/h) as rain again interrupted the scheduled six-hour session.
JR Hildebrand, who crashed on the final turn of the last lap when leading in 2011, was second fastest in 225.854mph (363.48km/h).
Hildebrand (#21 Preferred Freezer/Ed Carpenter Racing) edged Ganassi star Scott Dixon who was third fastest with a 225.494mph (362.9km/h) lap.
Pagenaud said the conditions were conducive to turning quicker lap times than earlier in the week.
"Obviously the conditions are very good for a fast lap," Pagenaud said.
"The density of the air is a lot stronger so you can run in a little less wind for the same amount of downforce as yesterday and that creates lap time and obviously the engines work better with a stronger density in the air.
"That's why you see big laps today. It's always enjoyable to get close to 230 (mph)."
The session was stopped when Jack Hawksworth made contact with the SAFER barrier at turn three, sparking the first major incident of the week.
Hawksworth was checked by the medical team and given the all clear.
"I have no idea what happened to be honest," Hawksworth said.
"We just went into [Turn] 3 and it just snapped, so we'll have to look into it.
"I don't know if it's – honestly, I wouldn't want to comment just yet because I have no idea. Suddenly it just snapped."
Helio Castroneves was the best of the trio of Penske runners in fourth ahead of Mikhail Aleshin and Ryan Briscoe (Ganassi).
Juan Montoya (Team Penske) was seventh fastest ahead Ryan Hunter-Reay, Justin Wilson and Josef Newgarden.
IndyCar points leader Will Power, who clings to a one-point advantage over Hunter-Reay, was 29th after turning a total of just two laps.
The third Australian, James Davison, is yet to appear with his program restricted by tyres and lack of a spare chassis in his KV Racing entry.
Practice continues tomorrow ahead of qualifying and the pole day on the weekend to determine the starting order for the Indy 500 on May 25.
See below for results of practice 4
| | | | |
| --- | --- | --- | --- |
| 1 | Simon Pagenaud | 226.122mph | 39.8016s |
| 2 | JR Hildebrand | 225.854 | 39.8488 |
| 3 | Scott Dixon | 225.494 | 39.9123 |
| 4 | Helio Castroneves | 225.340 | 39.9396 |
| 5 | Mikhail Aleshin | 225.310 | 39.9449 |
| 6 | Ryan Briscoe | 225.276 | 39.9510 |
| 7 | Juan Pablo Montoya | 225.134 | 39.9762 |
| 8 | Ryan Hunter-Reay | 225.110 | 39.9804 |
| 9 | Justin Wilson | 225.058 | 39.9897 |
| 10 | Josef Newgarden | 224.948 | 40.0093 |
| 11 | Tony Kanaan | 224.752 | 40.0442 |
| 12 | EJ Viso | 224.731 | 40.0478 |
| 13 | Charlie Kimball | 224.544 | 40.0812 |
| 14 | Ed Carpenter | 224.492 | 40.0905 |
| 15 | Alex Tagliani | 224.384 | 40.1099 |
| 16 | Marco Andretti | 224.370 | 40.1124 |
| 17 | Sebastien Bourdais | 224.307 | 40.1236 |
| 18 | Jack Hawsworth | 224.000 | 40.1786 |
| 19 | Pippa Mann | 223.984 | 40.1815 |
| 20 | Carlos Munoz | 223.754 | 40.2228 |
| 21 | Carlos Huertas | 223.651 | 40.2412 |
| 22 | Takuma Sato | 223.329 | 40.2993 |
| 23 | Sebastian Saavedra | 223.181 | 40.3261 |
| 24 | Oriol Servia | 222.780 | 40.3986 |
| 25 | Graham Rahal | 222.152 | 40.5128 |
| 26 | Sage Karam | 222.096 | 40.5230 |
| 27 | Jacques Villeneuve | 221.682 | 40.5987 |
| 28 | Martin Plowman | 221.013 | 40.7216 |
| 29 | Will Power | 175.729 | 51.2152 |