McFadden set for gruelling US campaign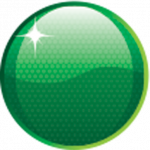 Australian driver James McFadden is set to start his 26-race US tour at the All Star Circuit of Champions at Fremont Speedway on Memorial Day weekend.
McFadden, who will take command of the #3 Joe Gaerte car on May 24-25, kicks off a demanding schedule stateside.
"I am really excited to get started with the Joe Gaerte team," McFadden said.
"It's identical to the car I run at home, so I think we should be pretty good right out of the box."
McFadden has collected two World Series Sprint Car Series Championships in the last three years among numerous other victories.
Following the Fremont assignment, McFadden will then move to Attica Raceway Park and I96 Speedway with the World of Outlaws before moving to Indiana's Kokomo Speedway on June 4.
"We have been close the last couple of years to picking up an Outlaw win, so I am hoping we have a Top-Five car every night, and can grab some wins to justify our trip over," he added.
McFadden continues his campaign at the gruelling Ohio Speedweek with the All Stars visiting eight tracks for nine races in as many days.
The JG Racing team will then hit a 360ci NRA race at Waynesfield Ohio on July 3 before Knoxville for Double feature night two days later.
The team will keep up with the World of Outlaws at Limaland on July 9 for the Brad Doty Classic ahead of Eldora for the King's Royal.
McFadden will also travel to Canada's Ohsweken Speedway on July 28-29, a location that the 3G cars have been strong at in the past.
His final stint in the US opens with two nights at Pevely, Missouri's I55 Speedway from August 1-2 open the door for McFadden's final stint in the USA, a trip the Marion County Fairgrounds for the famed Knoxville Nationals.