Chevrolet to appeal $20k IndyCar fine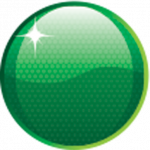 IndyCar has lumped $20,000 fine on Chevrolet in a post-race sequel to the grand prix of Indianapolis last weekend.
Chevrolet has said it disagrees with the fine which also carries with it a deduction of 10 engine manufacturer points and will appeal.
The engine manufacturer was found to have breached Rule 11.2 (torque control) and 12.1 (traction control) of the series regulations.
In other post-race penalties the Schmidt Peterson Motorsports team was hit with a $1000 fine after it was found that race winner Simon Pagenaud's #77 car violated Rule 14.6.7.7 (underwing splitter) rules.
Team Penske was also hit with a $1000 fine after it was found that the #3 car of the third-placed Helio Castroneves breached Rule 14.15.7 (differential assembly).
It is not known whether those two teams will appeal their fines.
Chevrolet currently leads the engine manufacturer points race on 366 to Honda's 326.