Brand new Ute for McLeod in Barbagallo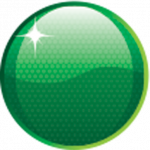 Gerard McLeod is clear to debut a brand new Holden Commodore Ute in this weekend's second round of the V8 Ute Racing Series at Barbagallo Raceway.
McLeod's Macmahon Racing team elected to construct a new Ute during the nine week break since the opening round at Clipsal.
It took the team just over three weeks to complete the project which will hit the track in competition for the first time during Friday practice at the Perth circuit.
Having previously campaigned a six-year-old Commodore, McLeod's new #50 Holden will become the newest Ute in the series.
"With a nine week break after Clipsal we decided that it was the perfect time to build up the new car as the old car was fairly tired after six seasons of hard racing in the V8 Utes racing Series," said McLeod.
"It was something we had been planning on doing for a while now."
McLeod, lying in 18th in the championship standings after a tough opener at Adelaide, is keen to ignite his season this weekend but is fully aware of the challenges Barbagallo presents.
"Adelaide was a round that showed so much promise for the team, but because of an array of small mechanical gremlins that haunted us over the weekend we were never in a position to show our true speed," added McLeod.
"Perth is a really hard track for the Utes with the long radius corners and a low grip surface making the cars feel like they are skating around on ice at the best of times, so how you manage your tyres and car set-up are crucial to a great weekend."
A field of 32 Utes will take part in round two of the V8 Utes Racing Series at Barbagallo Raceway this weekend.
For a full preview see below for Speedcafe.com's 40-page Form Guide for this weekend's Perth 400