Viso fastest in rain-hit practice 3 at Indy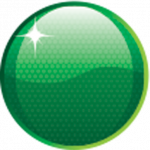 EJ Viso topped the third day of practice for the Indianapolis 500 with the session cut-short by three hours when rain and thunderstorms struck the speedway.
Viso managed to record a 224.488mph (361.28km/h) lap of the 43 tours he accumulated in practice ahead of the 200-lap race set for May 25.
Another Andretti Autosport entry of NASCAR driver Kurt Busch was second fastest in 224.159mph (360.75km/h), while Penske's Indy returnee Juan Pablo Montoya was third fastest in 224.115mph (359.97km/h).
Ryan Hunter-Reay, the first driver to top 225mph on day 2, was fourth best ahead of Marco Andretti, Scott Dixon and Indy GP winner Simon Pagenaud.
The top 10 was filled out by Josef Newgarden, Sage Karam and Takuma Sato.
Ryan Briscoe (Chip Ganassi) was 12th fastest with fellow Aussie Will Power (Team Penske) 18th.
Viso, who is standing in for the injured James Hinchcliffe, said he has immediately felt comfortable in the car despite not driving for eight months.
"Whatever his (Hinchcliffe's) crew and engineer had planned to test and experience, I've been doing," Viso said.
"It has been a quick adaptation to the team for me and so far it's all been pretty positive.
"When you are driving a car that's already up to speed and you know it's capable of doing something, you feel very safe.
"After a few laps, I was flat out."
Sebastian Saavedra was caught out by the conditions, turning a total of seven laps before the sessions was halted just over three hours before its scheduled 6pm close.
Aside from Hinchcliffe, Australian James Davison and veteran Buddy Lazier are the only two drivers among the 33 entries yet to have turned practice laps.
See below for day 3 practice results 
| | | | |
| --- | --- | --- | --- |
| Pos | Driver | MPH | Time |
| 1 | EJ Viso | 224.488 | 40.0912 |
| 2 | Kurt Busch | 224.159 | 40.1501 |
| 3 | Juan Pablo Montoya | 224.115 | 40.1580 |
| 4 | Ryan Hunter-Reay | 223.612 | 40.2482 |
| 5 | Marco Andretti | 223.605 | 40.2495 |
| 6 | Scott Dixon | 223.235 | 40.3163 |
| 7 | Simon Pagenaud | 223.063 | 40.3473 |
| 8 | Josef Newgarden | 222.652 | 40.4218 |
| 9 | Sage Karam | 222.635 | 40.4249 |
| 10 | Takuma Sato | 222.483 | 40.4525 |
| 11 | Carlos Munoz | 222.402 | 40.4672 |
| 12 | Ryan Briscoe | 222.364 | 40.4741 |
| 13 | Townsend Bell | 222.249 | 40.4951 |
| 14 | Helio Castroneves | 222.196 | 40.5048 |
| 15 | Tony Kanaan | 221.972 | 40.5456 |
| 16 | Charlie Kimball | 221.937 | 40.5520 |
| 17 | JR Hilderbrand | 221.737 | 40.5886 |
| 18 | Will Power | 221.610 | 40.6118 |
| 19 | Mikhail Aleshin | 221.316 | 40.6659 |
| 20 | Justin Wilson | 221.184 | 40.6901 |
| 21 | Ed Carpenter | 220.898 | 40.7428 |
| 22 | Jacques Villeneuve | 220.890 | 40.7442 |
| 23 | Sebastien Bourdais | 220.856 | 40.7506 |
| 24 | Alex Tagliani | 220.146 | 40.8820 |
| 25 | Graham Rahal | 219.703 | 40.9644 |
| 26 | Oriol Servia | 219.674 | 40.9698 |
| 27 | Carlos Huertas | 219.345 | 41.0312 |
| 28 | Pippa Mann | 219.282 | 41.0430 |
| 29 | Martin Plowman | 218.380 | 41.2125 |
| 30 | Sebastian Saavedra | 208.985 | 43.0652 |
VIDEO: Practice Day 3 highlights