Qualifying the unknown for Winterbottom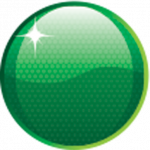 Mark Winterbottom says that making a strong fist of qualifying will be crucial to keeping his winning momentum this weekend at the Perth 400.
The Ford Performance Racing driver leads the V8 Supercars Championship standings after a strong two-event run that has yielded three race wins.
It is the first time Winterbottom enters an event as the points leader since mid-way through 2008.
With tyre life proving a particular strength of the FPR Falcon package at Winton and Pukekohe, Winterbottom is again expected to shine during the three races on the abrasive Barbagallo surface.
"Perth has been reasonable for us in the past," he said ahead of the weekend.
"Tyre life seems to be one of our strengths and with the amount of sand and grit over in Perth, tyre life is massively important.
"We think we'll go ok, but this year has proven that a track that potentially can be good for you can be quite horrible.
"We'll play it as we get there but obviously one of the things we're doing is not using our tyres as quickly as others (which hurts in qualifying).
"That also on the flip side in the race means you get better tyre life.
"What do you chase? Do you chase a quali (set-up) or settle with where you're at?
"We need to qualify slightly better. Qualify at the front, we know we've got a good race car."
Winterbottom's season qualifying average currently sits at 6.6, having started on the front-row just twice in 13 races.
Scott McLaughlin is the strongest qualifier of the season to date with an average result of 4.4 ahead of Jamie Whincup (5.7), Shane van Gisbergen (6.4) and Winterbottom.
See below for more with Winterbottom in this team preview video