Perth V8 Utes field climbs to 32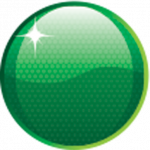 Travis Sharpe and Clint Harvey will join three other West Australians as the number of entries for round 2 of the Australian V8 Ute Series climbs to 32.
The pair were confirmed by the series today and will join Rhys McNally, Adam Marjoram, Rick Gill and Matt Nolan as the WA representatives lining up on the bumper grid.
Sharpe will drive the #42 Holden that was driven by Adrian Cottrell at Round 1 in Adelaide.
"The last time we raced in 2012 (Perth) we got caught up in a big incident in Race 2," Sharpe recalled.
"So I'm more excited than ever to get behind the wheel of another ute in front of the home crowd and I think I have a good chance to get in the top ten for the weekend.
Harvey will be having his first drive in a V8 Ute since 2008 when he finished eighth overall at Bathurst.
"I'm really looking forward to driving – the opportunity came up at the right time, I was getting a bit of an itch and everything fell into place," Harvey, a Perth abrasive blasting and protective coatings owner, said.
Round 2 starts with two practice sessions followed by the return of the 3-part Formula 1 style qualifying session on Friday.