Hunter-Reay tops day 2 of Indy 500 practice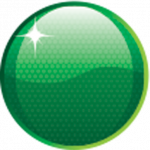 Former series champion Ryan Hunter-Reay speared to the top during the second day of practice runs for the Indianapolis 500.
Hunter-Reay turned a total of 113 laps, just over half the race distance, to record a best lap speed of 225.025mph (362.14km/h) km/h) or 39.996s.
Marco Andretti, driving another Andretti Autosports Honda-powered machine, was second fastest ahead of the leading Penske runner Helio Castroneves.
Justin Wilson was fourth fastest ahead of Penske's third driver and former Indy 500 winner Juan Pablo Montoya.
EJ Viso again subbed for James Hinchcliffe who is also expected to sit out the third day of practice after suffering concussion in a freak accident when he was struck by debris during the Indy road course race last weekend.
"We got a lot of work done today, a lot for what we need for the race weekend," Hunter-Reay said.
"It's nice leading practice, it's a nice little consolation prize. I wish it paid. I was out there pushing like it was paying."
Like Hunter-Reay, Montoya also accumulated more than 100 laps, finishing the day with 117.
"It was good to get out there and run a lot of laps today, which was important because we don't know what the weather will be like for (May 13)," said Montoya.
Will Power, who holds a one-point lead in IndyCar standings over Hunter-Reay, was 15th, three places further back than Chip Ganassi driver Ryan Briscoe.
Australian James Davison joined Sebastian Saavedra and Buddy Lazier who have not appeared in practice to date of the 33 entries.
The third day of practice continues tomorrow from midday-6pm local time.
See below for full day 2 practice results
| | | | |
| --- | --- | --- | --- |
| Pos | Driver | MPH | Time |
| 1 | Ryan Hunter-Reay | 225.025 | 39.9955 |
| 2 | Marco Andretti | 224.037 | 40.1719 |
| 3 | Helio Castroneves | 223.635 | 40.2441 |
| 4 | Justin Wilson | 223.611 | 40.2484 |
| 5 | Juan Pablo Montoya | 223.395 | 40.2874 |
| 6 | Carlos Munoz | 223.172 | 40.3276 |
| 7 | Mikhail Aleshin | 223.120 | 40.3371 |
| 8 | Scott Dixon | 223.119 | 40.3373 |
| 9 | Kurt Busch | 222.770 | 40.4004 |
| 10 | EJ Viso | 222.695 | 40.4140 |
| 11 | Tony Kanaan | 222.635 | 40.4249 |
| 12 | Ryan Briscoe | 222.132 | 40.5165 |
| 13 | Josef Newgarden | 222.082 | 40.5255 |
| 14 | Simon Pagenaud | 221.862 | 40.5658 |
| 15 | Will Power | 221.735 | 40.5890 |
| 16 | Oriol Servia | 221.529 | 40.6267 |
| 17 | Alex Tagliani | 221.408 | 40.6489 |
| 18 | JR Hilderbrand | 221,266 | 40.6750 |
| 19 | Jack Hawksworth | 221.257 | 40.6767 |
| 20 | Graham Rahal | 221.107 | 40.7042 |
| 21 | Jacques Villeneuve | 221.101 | 40.7053 |
| 22 | Takuma Sato | 220.891 | 40.7441 |
| 23 | Sage Karam | 220.543 | 40.8083 |
| 24 | Townsend Bell | 220.307 | 40.8520 |
| 25 | Pippa Mann | 220.206 | 40.8708 |
| 26 | Sebastien Bourdais | 220.116 | 40.8876 |
| 27 | Ed Carpenter | 219.647 | 40.9748 |
| 28 | Carlos Huertas | 219.246 | 41.0498 |
| 29 | Martin Plowman | 218.852 | 41.1236 |
| 30 | Charlie Kimball | 218.229 | 41.2410 |
VIDEO: Highlights from the day