Ducati performs changes ahead of Le Mans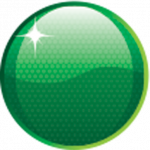 The Ducati team has completed a busy single-day test at the Mugello circuit ahead of the next MotoGP championship round at Le Mans this weekend.
Following problems with the braking system on British rider Cal Crutchlow's bike at Jerez earlier this month, Ducati searched for the optimum set-up and also tested some different electronic strategies.
Crutchlow (15th in standings) completed 55 laps while Andrea Dovizioso (fourth in standings) turned 67 laps at the Tuscan circuit which will host the Italian round starting later this month.
"Today was a day we had some things to try," Crutchlow said.
"I tested something different to my team-mate and to Andrea Iannone, but we went back towards the base setting of the Ducati and it felt a bit more comfortable.
"It was a good working day with quite good weather so we are happy to leave here confirming the direction for Le Mans and looking forwards to the weekend."
Dovizioso had a fall late in the session but was uninjured.
"It's always important to do a test at Mugello before the race, and in any case we had some new set-ups to try,' Dovizioso said.
"Towards the end of the day I crashed at turn 4 when I lost the front.
"Luckily I was unharmed, but I feel sorry for the mechanics who will now have to work a bit more this evening, because tomorrow we're all leaving for France."
Tell us what you think! Have your say in the comments below.