GALLERY: Behind-the-scenes look at F1 paddock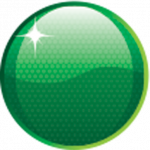 Formula 1 motorhomes at drive-to European grands prix have become places of even more grandiose splendour in 2014.
As teams set-up in the pit paddock for the first European race of the season at the Catalunya circuit at Barcelona for the Spanish GP, the F1 teams showed the latest evolutions in their corporate structures where they wine and dine primarily sponsors and team personnel.
The facilities all feature distinctive designed, multi-level structures that looks for all intents and purposes like a fine corporate building which contain fine dining, lounge and entertainment areas as well as special private areas for the team and drivers.
See below for a selection of images supplied to Speedcafe.com courtesy of Tourism Catalonia.