Vandenberg claims maiden Targa Tassie win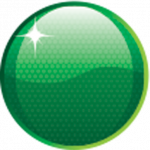 Jamie Vandenberg nursed his ailing Nissan GT-R home to claim a dramatic maiden win in the Targa Tasmania tarmac rally.
Alongside co-driver Dennis Sims, Vandenberg overcame an engine problem to make it to the finish in the Nissan coupe.
Matt Close was second in his Audi TT RS and ready to pounce but the Victorian crashed out on Ellendale, the event's penultimate stage.
Vandenberg's Nissan limped to the finish line with a plume of smoke streaming from the rear.
Targa veteran and past winner, Tony Quinn (Nissan GT-R), finished  in second place, 4:44s behind with Brendon Winterbourn third in a Mitsubishi Lancer Evo 10.
Vandenberg was relieved after riding the wave of emotions through the day.
"It's the biggest rollercoaster ride I've ever been on,'" Vandenberg said.
"We thought our race was over at lunch time.
"We've never heard so many rattles in the car before and we considered pulling the pin and just cruising to the finish."
"The pressure was off a bit once Closey (Matt Close) crashed, but our engine was making some awful noises and we used 15 litres of oil today."
Canberra's Barry Faux was victorious in Classic Outright and Late Classic Handicap in his 1985 Mazda RX-7 with a brilliant drive on the final day.
Craig Haysman lost his overnight Outright lead when mechanical troubles slowed his 1981 Triumph TR7.
However, things went from bad to worse for the South Australian when he crashed the car on the Ellendale stage.
Roger Paterson moved to second in Outright in his 1974 Porsche 911 Carrera RS with Steve McClintock coming through for third in his 1985 Mazda RX-7.
Andrew White took over the Early Classic Handicap in his 1961 Volvo 1225.
Clinton Arentz produced one of the drives of the event to take Showroom 4WD honours in a Mitsubishi Lancer Evo 9 finishing 2:23s clear of Launceston's Ben Newman in a Subaru WRX STI.
The 1934 Ford Indy Special of Graham Copeland won the Vintage Rallye and Glenn Rees, a designer at Ford Performance Racing, took the Classic Florio prize in his 1985 Porsche 944.
Showroom was taken out by Andrew Bollom in his Renault Megane while Michael Minshall won the Showroom Sports in an Audi TT RS.
VIDEO: Final day's highlights