Pagenaud survives fuel scare to win Indy GP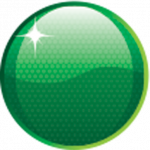 Simon Pagenaud scavenged a win to boost his IndyCar series chances in a chaotic inaugural grand prix of Indianapolis on the revised road course.
The Sam Schmidt driver Pagenaud inherited the lead with four laps remaining as a string of leaders were forced to pit in the closing stages after strategies went off course with a spate of yellow flags.
Pagenaud beat Ryan Hunter-Reay who was also running on empty in the Andretti Autosport Honda with Helio Castroneves (Team Penske) rocketting home in third place.
Sebastien Bourdais was fourth ahead of Charlie Kimball, Ryan Briscoe and Jack Hawksworth.
Kimball had to pit from second with 13 laps remaining with Castroneves following suit a lap later.
After Briscoe pitted it left Oriol Servia in the lead as the Spaniard was hunting for his first win since Montreal in 2005.
Briscoe was earlier handed a penalty for a pitlane infringement which shuffled him back toward the back before he clawed his way forward.
The polesitter Sebastian Saavedra was eliminated when his car cut out causing chaos at the start which signalled the start of a series of yellow flags.
"We just followed protocol of the start. As soon as I released the clutch you went from 11,000rpm to 0," Saavedra said.
Rookie Jack Hawksworth led 23 of the first 35 laps before finishing in seventh place.
On lap 42, reigning series champion Scott Dixon slid into the gravel after attempting an inside pass on Will Power.
Martin Plowman was then involved in a spectacular incident with Franck Montagny when he was launched into the air before flying off the circuit.
Montagny's car, which is to be driven by Kurt Busch in opening practice tomorrow for the Indy 500, sustained heavy damage, bringing out a full course caution.
On the restart, Graham Rahal was eliminated from the race with just over 30 laps to go when Juan Montoya (Penske) appeared to prematurely blast away.
"I just got punted. Montoya's a lap down he almost got me before when he dive bombed me. Montoya just drove me, absolutely drove me," Rahal said.
Montoya, who accepted blame for the crash, was issued a penalty for jumping the restart while his Penske team-mate Power's (classified eighth) chances evaporated when he was penalised for running over a hose in the pitlane.
James Hinchcliffe pulled off the circuit at turn 7 shortly after the restart for the Rahal/Montoya incident after being struck in the head by debris and was stretchered to an ambulance.
Hinchcliffe was later discharged from Methodist Hospital after a CT scan however he needs medical clearance before being given the green light to take part in the opening round of Indy 500 practice tomorrow.
After being diagnosed with concussion Hinchcliffe released a statement via his team which read: "I want to thank all the fans for their messages of concern and support.
"I'm a little stiff and sore and I'd love to be back in the car tomorrow, but I suppose I should probably let the doctors make that decision.
"Such a bummer for the UFD car when things were really starting to come together."
VIDEO: Race Highlights

See below for full results
| | | | |
| --- | --- | --- | --- |
| 1 | Simon Pagenaud | 82 | Running |
| 2 | Ryan Hunter-Reay | 82 | Running |
| 3 | Helio Castroneves | 82 | Running |
| 4 | Sebastien Bourdais | 82 | Running |
| 5 | Charlie Kimball | 82 | Running |
| 6 | Ryan Briscoe | 82 | Running |
| 7 | Jack Hawksworth (R) | 82 | Running |
| 8 | Will Power | 82 | Running |
| 9 | Takuma Sato | 82 | Running |
| 10 | Tony Kanaan | 82 | Running |
| 11 | Justin Wilson | 82 | Running |
| 12 | Oriol Servia | 82 | Running |
| 13 | Carlos Huertas (R) | 82 | Running |
| 14 | Marco Andretti | 82 | Running |
| 15 | Scott Dixon | 82 | Running |
| 16 | Juan Pablo Montoya | 81 | Running |
| 17 | Josef Newgarden | 80 | Running |
| 18 | Martin Plowman (R) | 80 | Running |
| 19 | Mike Conway | 58 | Mechanical |
| 20 | James Hinchcliffe | 56 | Contact |
| 21 | Graham Rahal | 50 | Contact |
| 22 | Franck Montagny | 47 | Contact |
| 23 | Sebastian Saavedra |     0 | Contact |
| 24 | Carlos Munoz (R) |     0 |  Contact |
| 25 | Mikhail Aleshin (R) |    0 |  Contact |
Points standings 
| | | |
| --- | --- | --- |
| Pos | Driver | Points |
| 1 | Will Power | 149 |
| 2 | Ryan Hunter-Reay | 148 |
| 3 | Simon Pagenaud | 143 |
| 4 | Hélio Castroneves | 102 |
| 5 | Scott Dixon | 102 |
| 6 | Mike Conway | 93 |
| 7 | Marco Andretti | 89 |
| 8 | Justin Wilson | 87 |
| 9 | Tony Kanaan | 82 |
| 10 | Sébastien Bourdais | 81 |
| 11 | Ryan Briscoe | 80 |
| 12 | Takuma Sato | 75 |
| 13 | Jack Hawksworth | 71 |
| 14 | Josef Newgarden | 71 |
| 15 | Juan Pablo Montoya | 70 |
| 16 | Charlie Kimball | 67 |
| 17 | Sebastian Saavedra | 63 |
| 18 | Carlos Huertas | 63 |
| 19 | Carlos Muñoz | 61 |
| 20 | Mikhail Aleshin | 59 |
| 21 | James Hinchcliffe | 56 |
| 22 | Oriol Servià | 55 |
| 23 | Graham Rahal | 55 |
| 24 | Martin Plowman | 12 |
| 25 | Franck Montagny | 8 |