Gordon holds on in Kansas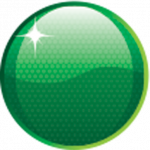 Sprint Cup points leader Jeff Gordon has registered his first race win of the season with victory in Kansas.
Gordon, who is celebrating the 20th anniversary since his first win at the Cup level, held off Kevin Harvick over the final laps to secure his 89th career victory taking the chequered flag in the 5-Hour Energy 400.
It's the four-time champion's first win since Martinsville last autumn and it earned him a place in the record book as the first winner of a night race at the track.
"I knew we had a fast race car. We've had a fast race car every single week. And that's just given me so much confidence," said Gordon.
"Kevin was tough. He was so strong. I did not know if I could hold him off and I almost didn't there at the end.
"This is so sweet. What a huge weight lifted on this team's shoulders."
Kasey Kahne, Gordon's teammate at Hendrick Motorsports, finished third while Joey Logano was fourth. In fifth was a third Hendrick driver, Dale Earnhardt Jr.
Rounding out the top 10 were Carl Edwards, Danica Patrick, Aric Almirola, Jimmie Johnson and Matt Kenseth. Patrick had by far her most impressive effort on a non-restrictor plate track.
Pole sitter Harvick led the most laps in the race. After dominating the opening period of the race, Harvick's night was put on the back foot when a spin by Australian Marcos Ambrose on Lap 110 produced a caution. Harvick had pitted as the leader six laps earlier while most of the rest of the field did not. That put him a lap off the pace. He did get the free pass, but when the race went green, he was outside of the top 15. His effort in climbing back through the pack came up just two car lengths short at the finish.
The biggest incident of the night occurred when Justin Allgaier and David Gilliland came together in a hard wreck. Both drivers walked away with Gilliland left sore after the hard hit.
"The 51 (Allgaier) came back up the track and I hit him and from there a lot of stuff happened," said Gilliland.
"We are alright though. Just a little sore obviously. That is one of the hardest hits I have had in awhile. Hopefully it will be the hardest one for awhile to come too."
A disappointing night for Ambrose who's spin came after battling handling issues. He would come home 25th at the finish.
Next week the racing action continues for non-championship points with the All-Star event in Charlotte.
VIDEO: Gordon wins in Kansas

VIDEO: Gilliland and Allgair crash

RESULTS: 5Hour Energy 400 – Kansas Speedway 
| | | | | | | | | | |
| --- | --- | --- | --- | --- | --- | --- | --- | --- | --- |
| POS | Car # | Driver | Make | Start Pos. | Laps | Laps Led | Final Status | Points | Bonus Points |
| 1 | 24 | Jeff Gordon | Chevrolet | 13 | 267 | 9 | Running | 47 | 4 |
| 2 | 4 | Kevin Harvick | Chevrolet | 1 | 267 | 119 | Running | 44 | 2 |
| 3 | 5 | Kasey Kahne | Chevrolet | 17 | 267 | 22 | Running | 42 | 1 |
| 4 | 22 | Joey Logano | Ford | 2 | 267 | 63 | Running | 41 | 1 |
| 5 | 88 | Dale Earnhardt Jr | Chevrolet | 22 | 267 | 9 | Running | 40 | 1 |
| 6 | 99 | Carl Edwards | Ford | 4 | 267 | 6 | Running | 39 | 1 |
| 7 | 10 | Danica Patrick | Chevrolet | 9 | 267 | 0 | Running | 37 | 0 |
| 8 | 43 | Aric Almirola | Ford | 12 | 267 | 0 | Running | 36 | 0 |
| 9 | 48 | Jimmie Johnson | Chevrolet | 14 | 267 | 24 | Running | 36 | 1 |
| 10 | 20 | Matt Kenseth | Toyota | 28 | 267 | 1 | Running | 35 | 1 |
| 11 | 31 | Ryan Newman | Chevrolet | 7 | 267 | 0 | Running | 33 | 0 |
| 12 | 42 | Kyle Larson | Chevrolet | 5 | 267 | 0 | Running | 32 | 0 |
| 13 | 2 | Brad Keselowski | Ford | 3 | 267 | 13 | Running | 32 | 1 |
| 14 | 55 | Brian Vickers | Toyota | 15 | 267 | 0 | Running | 30 | 0 |
| 15 | 18 | Kyle Busch | Toyota | 24 | 267 | 1 | Running | 30 | 1 |
| 16 | 16 | Greg Biffle | Ford | 10 | 267 | 0 | Running | 28 | 0 |
| 17 | 27 | Paul Menard | Chevrolet | 16 | 266 | 0 | Running | 27 | 0 |
| 18 | 11 | Denny Hamlin | Toyota | 30 | 266 | 0 | Running | 26 | 0 |
| 19 | 3 | Austin Dillon | Chevrolet | 19 | 266 | 0 | Running | 25 | 0 |
| 20 | 14 | Tony Stewart | Chevrolet | 8 | 266 | 0 | Running | 24 | 0 |
| 21 | 78 | Martin Truex Jr | Chevrolet | 26 | 266 | 0 | Running | 23 | 0 |
| 22 | 17 | Ricky Stenhouse Jr | Ford | 20 | 265 | 0 | Running | 22 | 0 |
| 23 | 15 | Clint Bowyer | Toyota | 23 | 264 | 0 | Running | 21 | 0 |
| 24 | 9 | Marcos Ambrose | Ford | 25 | 264 | 0 | Running | 20 | 0 |
| 25 | 7 | Michael Annett | Chevrolet | 34 | 264 | 0 | Running | 19 | 0 |
| 26 | 13 | Casey Mears | Chevrolet | 27 | 264 | 0 | Running | 18 | 0 |
| 27 | 12 | Ryan Blaney | Ford | 21 | 263 | 0 | Running | 0 | 0 |
| 28 | 26 | Cole Whitt | Toyota | 36 | 263 | 0 | Running | 16 | 0 |
| 29 | 41 | Kurt Busch | Chevrolet | 6 | 263 | 0 | Running | 15 | 0 |
| 30 | 47 | AJ Allmendinger | Chevrolet | 29 | 262 | 0 | Running | 14 | 0 |
| 31 | 66 | Joe Nemechek | Toyota | 43 | 262 | 0 | Running | 0 | 0 |
| 32 | 36 | Reed Sorenson | Chevrolet | 37 | 261 | 0 | Running | 12 | 0 |
| 33 | 98 | Josh Wise | Ford | 32 | 261 | 0 | Running | 11 | 0 |
| 34 | 32 | Travis Kvapil | Ford | 41 | 258 | 0 | Running | 10 | 0 |
| 35 | 23 | Alex Bowman | Toyota | 33 | 257 | 0 | Running | 9 | 0 |
| 36 | 51 | Justin Allgaier | Chevrolet | 18 | 186 | 0 | Accident | 8 | 0 |
| 37 | 38 | David Gilliland | Ford | 39 | 184 | 0 | Accident | 7 | 0 |
| 38 | 34 | David Ragan | Ford | 38 | 171 | 0 | Running | 6 | 0 |
| 39 | 1 | Jamie McMurray | Chevrolet | 11 | 149 | 0 | Accident | 5 | 0 |
| 40 | 33 | Timmy Hill | Chevrolet | 42 | 137 | 0 | Engine | 4 | 0 |
| 41 | 44 | J.J. Yeley | Chevrolet | 35 | 136 | 0 | Engine | 0 | 0 |
| 42 | 40 | Landon Cassill | Chevrolet | 40 | 63 | 0 | Accident | 0 | 0 |
| 43 | 83 | Ryan Truex | Toyota | 31 | 57 | 0 | Accident | 1 | 0 |
STANDINGS:
| | | | | | | | | |
| --- | --- | --- | --- | --- | --- | --- | --- | --- |
| POS | DRIVER | POINTS | BEHIND | STARTS | WINS | TOP 5 | TOP 10 | DNF |
| 1 | Jeff Gordon | 394 | Leader | 11 | 1 | 5 | 8 | 0 |
| 2 | Matt Kenseth | 379 | -15 | 11 | 0 | 3 | 8 | 0 |
| 3 | Kyle Busch | 373 | -21 | 11 | 1 | 3 | 5 | 0 |
| 4 | Dale Earnhardt Jr | 368 | -26 | 11 | 1 | 6 | 7 | 1 |
| 5 | Carl Edwards | 367 | -27 | 11 | 1 | 2 | 6 | 1 |
| 6 | Joey Logano | 346 | -48 | 11 | 2 | 6 | 6 | 2 |
| 7 | Jimmie Johnson | 340 | -54 | 11 | 0 | 3 | 6 | 0 |
| 8 | Ryan Newman | 332 | -62 | 11 | 0 | 0 | 4 | 0 |
| 9 | Greg Biffle | 328 | -66 | 11 | 0 | 2 | 4 | 0 |
| 10 | Brian Vickers | 327 | -67 | 11 | 0 | 2 | 4 | 0 |
| 11 | Brad Keselowski | 326 | -68 | 11 | 1 | 4 | 4 | 0 |
| 12 | Denny Hamlin | 318 | -76 | 10 | 1 | 2 | 3 | 0 |
| 13 | Kyle Larson | 318 | -76 | 11 | 0 | 2 | 5 | 1 |
| 14 | Austin Dillon | 306 | -88 | 11 | 0 | 0 | 1 | 0 |
| 15 | Kevin Harvick | 302 | -92 | 11 | 2 | 3 | 5 | 2 |
| 16 | Kasey Kahne | 294 | -100 | 11 | 0 | 1 | 4 | 1 |
| 17 | AJ Allmendinger | 293 | -101 | 11 | 0 | 1 | 3 | 0 |
| 18 | Paul Menard | 292 | -102 | 11 | 0 | 1 | 5 | 0 |
| 19 | Marcos Ambrose | 288 | -106 | 11 | 0 | 2 | 2 | 0 |
| 20 | Clint Bowyer | 282 | -112 | 11 | 0 | 1 | 3 | 2 |
| 21 | Aric Almirola | 278 | -116 | 11 | 0 | 1 | 3 | 2 |
| 22 | Tony Stewart | 268 | -126 | 11 | 0 | 2 | 4 | 1 |
| 23 | Casey Mears | 262 | -132 | 11 | 0 | 0 | 1 | 0 |
| 24 | Jamie McMurray | 246 | -148 | 11 | 0 | 0 | 2 | 2 |
| 25 | Ricky Stenhouse Jr | 240 | -154 | 11 | 0 | 1 | 3 | 0 |
| 26 | Martin Truex Jr | 232 | -162 | 11 | 0 | 0 | 1 | 1 |
| 27 | Danica Patrick | 213 | -181 | 11 | 0 | 0 | 1 | 1 |
| 28 | Kurt Busch | 211 | -183 | 11 | 1 | 2 | 2 | 4 |
| 29 | Justin Allgaier | 198 | -196 | 11 | 0 | 0 | 0 | 2 |
| 30 | Michael Annett | 163 | -231 | 11 | 0 | 0 | 0 | 2 |
| 31 | David Gilliland | 159 | -235 | 11 | 0 | 0 | 0 | 2 |
| 32 | Cole Whitt | 147 | -247 | 11 | 0 | 0 | 0 | 1 |
| 33 | Reed Sorenson | 143 | -251 | 11 | 0 | 0 | 0 | 3 |
| 34 | Alex Bowman | 141 | -253 | 11 | 0 | 0 | 0 | 2 |
| 35 | David Ragan | 137 | -257 | 11 | 0 | 0 | 0 | 1 |
| 36 | Josh Wise | 130 | -264 | 10 | 0 | 0 | 0 | 0 |
| 37 | Travis Kvapil | 82 | -312 | 9 | 0 | 0 | 0 | 0 |
| 38 | Ryan Truex | 78 | -316 | 9 | 0 | 0 | 0 | 3 |
| 39 | Parker Kligerman | 54 | -340 | 8 | 0 | 0 | 0 | 4 |
| 40 | Michael McDowell | 49 | -345 | 6 | 0 | 0 | 0 | 3 |
| 41 | Terry Labonte | 44 | -350 | 2 | 0 | 0 | 0 | 0 |
| 42 | David Reutimann | 37 | -357 | 3 | 0 | 0 | 0 | 0 |
| 43 | Bobby Labonte | 29 | -365 | 1 | 0 | 0 | 0 | 0 |
| 44 | Jeff Burton | 27 | -367 | 1 | 0 | 0 | 0 | 0 |
| 45 | Michael Waltrip | 23 | -371 | 2 | 0 | 0 | 0 | 1 |
| 46 | David Stremme | 22 | -372 | 3 | 0 | 0 | 0 | 1 |
| 47 | Timmy Hill | 11 | -383 | 3 | 0 | 0 | 0 | 2 |
| 48 | Dave Blaney | 4 | -390 | 2 | 0 | 0 | 0 | 2 |
| 49 | Landon Cassill | 0 | -394 | 9 | 0 | 0 | 0 | 1 |
| 50 | Sam Hornish Jr | 0 | -394 | 1 | 0 | 0 | 0 | 0 |
| 51 | Trevor Bayne | 0 | -394 | 4 | 0 | 0 | 0 | 2 |
| 52 | Brian Scott | 0 | -394 | 4 | 0 | 0 | 0 | 1 |
| 53 | Ryan Blaney | 0 | -394 | 1 | 0 | 0 | 0 | 0 |
| 54 | Joe Nemechek | 0 | -394 | 7 | 0 | 0 | 0 | 2 |
| 55 | Blake Koch | 0 | -394 | 1 | 0 | 0 | 0 | 0 |
| 56 | J.J. Yeley | 0 | -394 | 2 | 0 | 0 | 0 | 2 |
| 57 | Morgan Shepherd | 0 | -394 | 1 | 0 | 0 | 0 | 1 |