Bates/Taylor crack second straight Otago win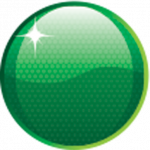 Australian driver Neal Bates and co-driver Coral Taylor averted a near rollover to claim a second straight win in the Stadium Cars/Ssangyong International Classic Rally of Otago.
The highly decorated combination guided the classic Toyota Celica RA40 to a winning margin of 1:46s.
Christchurch's Deane Buist (Ford Escort RS1800) was second with Gore driver Derek Ayson, a two-time winner of the rally, third in a Nissan-engined Escort.
Didier Auriol, the 1994 WRC champion and his co-driver Denny Giraudet were fourth in a borrowed Ford Escort RS1800.
Auriol changed the set-up on the Escort and found the car handled more to his liking, taking the final stage win.
Bates and Taylor received a timely wake-up call when they had a scare on stage 10 of the 15-stage rally.
"We've had a brilliant event and the car has run perfectly throughout," Bates said.
"We had a lead of over a minute when we nearly put the car on its roof on the first corner of stage 10, so I decided then it was probably time to back off a bit and make sure we got to the finish."
Regan Ross (Ford Escort) crashed out and Marcus van Klink hit trouble in his Mazda RX7, dropping to sixth place.
Ayson couldn't match the pace of those in front and win his third Otago Rally but he did manage to hold off a rapidly closing Auriol.
"I was much happier with the car today," said Auriol, the former Ford, Lancia and Toyota factory driver.
"I made a lot of changes to the car after the first day and it was much better today.
Australian Jeff David overcame early brake problems in his Porsche 911 to finish in fifth place.
Another Aussie, Ed Mulligan, was eighth in his BMW 325i, just ahead Deborah Kibble in a Mitsubishi Lancer Turbo.
Major retirements on the final day included Bert Murray (Mazda RX7) with mechanical problems, and Ashton Wood's Ford Escort RS1800.