Saavedra tops shock qualifying for Indy GP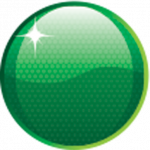 The revised Indianapolis road course has served up an upset front row after unheralded Sebastian Saavedra claimed the fastest time in qualifying for the Indy GP.
Facing only his 42nd IndyCar Series start, Saavedra (KV Technology) took the top spot from Jack Hawksworth (Herta).
Ryan Hunter-Reay had sat on provisional pole but spun his Andretti Autosports Honda and crashed into the wall on the wet track.
Hunter-Reay's accident on the 14th and final turn on the Indy road course saw him stripped of his two fastest times for bringing out the red flag.
Instead the former series champion will have to start from third position where he shares the second row with Simon Pagenaud (Schmidt).
Points leader Will Power still start from the third row alongside Scott Dixon.
Colombian Saavedra was ecstatic in claiming his maiden pole, voicing his distinct liking for wet conditions.
"I love the rain," Saavedra said.
"It was crazy at first because we didn't know what to expect from the track.
"We made a huge leap this morning and then the whole session was just weird.
"It started to rain and went from wet, to dry, to super dry, to super wet. I loved it."
The red flag caught out a number of drivers who were saving their fresh tyres until the latter stages including Power.
Four-time Champ Car series winner Sebastien Bourdais will start from seventh ahead of Juan Pablo Montoya, Tony Kanaan and Helio Castroneves filling the top 10.
Aussie Ryan Briscoe, who featured in the second group of qualifying, will start from 16th.
VIDEO: Qualifying highlights
See below qualifying results
| | | | | |
| --- | --- | --- | --- | --- |
|  1 | Sebastian Saavedra | KV/Chevy | 1:23.8822 | |
|  2 | Jack Hawksworth | Herta/Honda | 1:24.0788 | +0.1966 |
|  3 | Ryan Hunter-Reay | Andretti/Honda | 1:24.8882 | +1.0060 |
|  4 | Simon Pagenaud | Schmidt/Honda | 1:25.2881 | +1.4059 |
|  5 | Will Power | Penske/Chevy | 1:25.5216 | +1.6394 |
|  6 | Scott Dixon | Ganassi/Chevy | 1:25.6548 | +1.7726 |
|  7 | Sebastien Bourdais | KV/Chevy | 1:24.5187 | Round 2 |
|  8 | Juan Pablo Montoya | Penske/Chevyx | 1:24.5187 | Round 2 |
|  9 | Tony Kanaan | Ganassi/Chevy | 1:24.7099 | Round 2 |
| 10 | Helio Castroneves | Penske/Chevy | 1:24.8839 | Round 2 |
| 11 | James Hinchcliffe | Andretti/Honda | 1:25.1318 | Round 2 |
| 12 | Graham Rahal | Rahal/Honda | 1:25.4748 | Round 2 |
| 13 | Marco Andretti | Andretti/Honda | 1:10.2488 | Group 1 |
| 14 | Mikhail Aleshin | Schmidt/Honda | 1:10.0226 | Group 2 |
| 15 | Josef Newgarden | Fisher/Honda | 1:10.3601 | Group 1 |
| 16 | Ryan Briscoe | Ganassi/Chevy | 1:10.2261 | Group 2 |
| 17 | Carlos Huertas | Coyne/Honda | 1:10.4264 | Group 1 |
| 18 | Takuma Sato | Foyt/Honda | 1:10.2804 | Group 2 |
| 19 | Carlos Munoz | Andretti/Honda | 1:10.5097 | Group 1 |
| 20 | Justin Wilson | Coyne/Honda | 1:10.4141 | Group 2 |
| 21 | Franck Montagny | Andretti/Honda | 1:10.5571 | Group 1 |
| 22 | Martin Plowman | Foyt/Honda | 1:10.4591 | Group 2 |
| 23 | Charlie Kimball | Ganassi/Chevy | 1:10.6413 | Group 1 |
| 24 | Oriol Servia | Rahal/Honda | 1:10.5996 | Group 2 |
| 25 | Mike Conway | Carpenter/Chevy | 1:10.6535 | Group 2 |