Paddon crashes as Bates holds Otago rally lead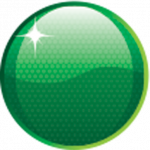 Multiple Australian rally champion Neal Bates has established a comfortable lead in the Stadium Cars/Ssangyong International Classic Rally of Otago.
New Zealand's best rally driver Hayden Paddon (Ford Escort RS1800) had won the opening five stages of the event before all of his hard work came unstuck.
He opened up a 30.2s lead over Bates but the Hyundai WRC signing rolled 5.6km into the final stage of the day.
Driving the same Toyota Celica that he drove to victory in 2013, Bates and co-driver, Coral Taylor, were never far off Paddon's pace, but their consistency came to the fore as the Escort driver faltered.
"It's been a great day," Bates said, after the final tarmac stage around the streets of Dunedin.
"The car has been fantastic and we were generally only about 0.2 second per kilometre slower than Hayden, so I'm happy with that.
"I was quite worried about this morning's stages because they were fast and cresty, but our pacenotes worked perfectly and we were able to push hard."
In second place after the opening seven stages is the exciting Regan Ross in a Ford Escort RS1800, who leads former Otago Rally winners Marcus van Klink (Mazda RX7) and Derek Ayson (Ford Escort) in third and fourth places.
Dean Buist lies fifth in his Escort.
For Didier Auriol, the 1994 world rally champion, it was a difficult day on the challenging roads of south Otago.
Auriol and co-driver Denny Giraudet are in sixth place.
"I am fighting the car all the time," the Frenchman said.
"The set-up of the car is not so good for my driving and the roads are slippery and quite hard for my first time. But we're pushing hard," he said.
Australian driver Jeff David has his Porsche in eighth place after struggling with brake problems for the first three stages, while Deborah Kibble, is an impressive ninth in her Mitsubishi Lancer.
Australian Darryn Snooks rolled his Mazda-powered Toyota Corolla on the fourth stage and is out of the event.
The Stadium Cars / Ssangyong International Classic Rally of Otago continues on Sunday with a further eight special stages south of Dunedin, before the champagne finish outside the historic Dunedin Railway Station.