Harvick storms to record Kansas pole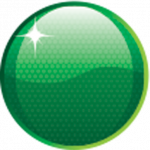 Kevin Harvick has captured his second pole of the NASCAR Sprint Cup season with fastest time at Kansas.
The Stewart-Haas Racing driver smashed the former track qualifying record of 308.775km/h (191.864mph) set by defending race winner Matt Kenseth in the second round and blazed the 1.5-mile oval in the final round of knock-out qualifying.
Last year Harvick won the autumn race at Kansas.
It's his second pole of the season (Darlington) and eighth of his Sprint Cup Series career.
"It was 'Freaky Fast' today so just have to put it all together tomorrow night when it counts," said Harvick.
"The pole is great. It makes life a lot easier when you can have pit stall one. Hopefully, we can have a good night tomorrow night. The weekend has gone well we had a great test here a few weeks ago. Everything has carried right over."
Joey Logano will start alongside Harvick on the front row, followed by a pair of Fords in Team Penske teammate Brad Keselowski and Carl Edwards.
All four Hendrick Motorsports cars were knocked out in the second round, as Jeff Gordon, Jimmie Johnson, Kasey Kahne and Dale Earnhardt Jr. will start 13th, 14th, 17th and 22nd, respectively.
Australia's Marcos Ambrose will start 25th after taking just one run in the first round of qualifying. He and his team thought it was enough to make the top 24 for the next round, but was pipped in the final seconds.
"Have we ever seen anyone go out and get a lap in the Top 10 and miss the cut?  That really showed how the track cooled off at the end," said Ambrose.
"We tried to get the car cooled down, but our first laps all day today have been our best.  We have to think about how to make sure we can keep fast laps in the car all night tomorrow."
VIDEO: Harvick on pole

QUALIFYING: 5-Hour Energy 400 – Kansas Speedway 
| | | | | | | | |
| --- | --- | --- | --- | --- | --- | --- | --- |
| POS | Car # | Driver | Make | Sponsor | MPH | Best Time | Behind |
| 1 | 4 | Kevin Harvick | Chevrolet | Jimmy John's | 194.252 | 27.799 | Leader |
| 2 | 22 | Joey Logano | Ford | AAA Insurance | 193.910 | 27.848 | –0.049 |
| 3 | 2 | Brad Keselowski | Ford | Wurth | 193.507 | 27.906 | –0.107 |
| 4 | 99 | Carl Edwards | Ford | Aflac | 193.188 | 27.952 | –0.153 |
| 5 | 42 | Kyle Larson | Chevrolet | Target | 193.050 | 27.972 | –0.173 |
| 6 | 41 | Kurt Busch | Chevrolet | Haas Automation | 193.043 | 27.973 | –0.174 |
| 7 | 31 | Ryan Newman | Chevrolet | Kwikset | 192.816 | 28.006 | –0.207 |
| 8 | 14 | Tony Stewart | Chevrolet | Bass Pro Shops-Mobil 1 Chevrolet | 192.548 | 28.045 | –0.246 |
| 9 | 10 | Danica Patrick | Chevrolet | GoDaddy | 192.452 | 28.059 | –0.260 |
| 10 | 16 | Greg Biffle | Ford | 3M Novec | 191.980 | 28.128 | –0.329 |
| 11 | 1 | Jamie McMurray | Chevrolet | McDonald's | 191.782 | 28.157 | –0.358 |
| 12 | 43 | Aric Almirola | Ford | Farmland | 190.328 | 28.372 | –0.573 |
| 13 | 24 | Jeff Gordon | Chevrolet | Axalta Coatings | 193.202 | 27.950 | –0.151 |
| 14 | 48 | Jimmie Johnson | Chevrolet | Lowe's | 193.043 | 27.973 | –0.174 |
| 15 | 55 | Brian Vickers | Toyota | Aaron's Dream Machine | 193.023 | 27.976 | –0.177 |
| 16 | 27 | Paul Menard | Chevrolet | Shrock / Menards | 192.892 | 27.995 | –0.196 |
| 17 | 5 | Kasey Kahne | Chevrolet | Farmers Insurance/Thankamillionteachers.com | 192.823 | 28.005 | –0.206 |
| 18 | 51 | Justin Allgaier | Chevrolet | BRANDT Professional Agriculture | 192.809 | 28.007 | –0.208 |
| 19 | 3 | Austin Dillon | Chevrolet | Dow | 192.692 | 28.024 | –0.225 |
| 20 | 17 | Ricky Stenhouse Jr | Ford | Zest | 192.637 | 28.032 | –0.233 |
| 21 | 12 | Ryan Blaney | Ford | SKF | 192.630 | 28.033 | –0.234 |
| 22 | 88 | Dale Earnhardt Jr | Chevrolet | National Guard | 192.246 | 28.089 | –0.290 |
| 23 | 15 | Clint Bowyer | Toyota | Cherry 5-Hour ENERGY for Special Ops Warrior Foundation | 191.809 | 28.153 | –0.354 |
| 24 | 18 | Kyle Busch | Toyota | Snickers | 189.720 | 28.463 | –0.664 |
| 25 | 9 | Marcos Ambrose | Ford | DeWalt | 191.980 | 28.128 | –0.329 |
| 26 | 78 | Martin Truex Jr | Chevrolet | Furniture Row | 191.761 | 28.160 | –0.361 |
| 27 | 13 | Casey Mears | Chevrolet | No. 13 GEICO Chevrolet SS | 191.680 | 28.172 | –0.373 |
| 28 | 20 | Matt Kenseth | Toyota | Dollar General | 191.510 | 28.197 | –0.398 |
| 29 | 47 | AJ Allmendinger | Chevrolet | Kingsford Charcoal | 191.096 | 28.258 | –0.459 |
| 30 | 11 | Denny Hamlin | Toyota | FedEx Freight | 191.049 | 28.265 | –0.466 |
| 31 | 83 | Ryan Truex | Toyota | Burger King | 190.665 | 28.322 | –0.523 |
| 32 | 98 | Josh Wise | Chevrolet | Phil Parsons Racing | 190.148 | 28.399 | –0.600 |
| 33 | 23 | Alex Bowman | Toyota | Dr. Pepper Toyota Camry | 189.873 | 28.440 | –0.641 |
| 34 | 7 | Michael Annett | Chevrolet | Accell Construction | 189.341 | 28.520 | –0.721 |
| 35 | 44 | J.J. Yeley | Chevrolet | Phoenix Warehouse | 189.195 | 28.542 | –0.743 |
| 36 | 26 | Cole Whitt | Toyota | Iowa Chop House | 189.142 | 28.550 | –0.751 |
| 37 | 36 | Reed Sorenson | Chevrolet | TBA | 189.029 | 28.567 | –0.768 |
| 38 | 34 | David Ragan | Ford | Taco Bell | 188.943 | 28.580 | –0.781 |
| 39 | 38 | David Gilliland | Ford | Long John Silver's | 188.488 | 28.649 | –0.850 |
| 40 | 40 | Landon Cassill | Chevrolet | Carsforsale.com | 187.865 | 28.744 | –0.945 |
| 41 | 32 | Travis Kvapil | Ford | Mechanical Protection Plan | 187.604 | 28.784 | –0.985 |
| 42 | 33 | Timmy Hill | Chevrolet | Little Joe's Autos | 187.188 | 28.848 | –1.049 |
| 43 | 66 | Joe Nemechek | Toyota | Kansas Farm Bureau | 186.380 | 28.973 | –1.174 |