Hamilton on top in Barcelona practice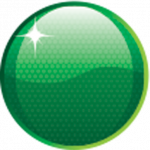 Mercedes continued to set the pace in Formula 1 as Lewis Hamilton clocked the fastest time in Friday Free Practice ahead of this weekend's Spanish Grand Prix.
The Silver Arrows dominated the second practice session with Hamilton setting a best time of 1.25.524s at the Circuit de Catalunya, which was almost half a second quicker than team-mate Nico Rosberg.
Such was pace set by the Mercedes duo, Red Bull's Daniel Ricciardo, who was third quickest, was almost a second adrift of Hamilton's personal best.
Ferrari's Fernando Alonso proved to be the best of the rest in fourth but his F14 T trailed Hamilton by 1.5 seconds.
Kimi Raikkonen showed signs he is acclimatsing to his Ferrari by setting the fifth fastest time.
Reigning world champion Sebastian Vettel failed to make an appearance in Free Practice 2 after suffering an electrical fault in the opening practice session.
Damage to the wiring loom of his Red Bull RB10 was unable to be fixed in time for the afternoon's 90 minute session. The German completed just four laps before electric gremlins struck his all new chassis in FP1.
Hamilton was quick from the outset as he shot to the top of the time sheets on the hard compound tyre.
Rosberg held second as the German set his sights on closing on his team-mate's time with Ricciardo in third.
Ricciardo was the first on the front runners to switch to the medium compound tyre and it wasn't long before he lit up the timing screens. The softer rubber shaved around a second off his previous time as he became the first man to record a time in the 1m26s bracket.
Hamilton and Rosberg soon opted for a stint on mediums tyres and the change produced the desired effect.
The British driver surged to the top of the times before improving upon his time again to post an impressive 1.25.524s effort.
McLaren occupied sixth and seventh spot with Kevin Magnussen pipping Jenson Button, who was second fastest in FP1.
Williams' Felipe Massa was eighth narrowly ahead of the Lotus of Pastor Maldonado, who showed encouraging pace for the Enstone squad.
Impressive rookie Danill Kvyat rounded out the top 10 for Toro Rosso.
Formula 1 Spanish Grand Prix – Free Practice 2
| | | | | | |
| --- | --- | --- | --- | --- | --- |
| Pos | Driver | Team | Time | Gap | Laps |
| 1 | Lewis Hamilton | Mercedes | 1:25.524s | | 33 |
| 2 | Nico Rosberg | Mercedes | 1:25.973s | +0.449s | 36 |
| 3 | Daniel Ricciardo | Red Bull-Renault | 1:26.509s | +0.985s | 38 |
| 4 | Fernando Alonso | Ferrari | 1:27.121s | +1.597s | 33 |
| 5 | Kimi Raikkonen | Ferrari | 1:27.296s | +1.772s | 33 |
| 6 | Kevin Magnussen | McLaren-Mercedes | 1:27.788s | +2.264s | 37 |
| 7 | Jenson Button | McLaren-Mercedes | 1:27.811s | +2.287s | 29 |
| 8 | Felipe Massa | Williams-Mercedes | 1:27.824s | +2.300s | 31 |
| 9 | Pastor Maldonado | Lotus-Renault | 1:27.866s | +2.342s | 42 |
| 10 | Daniil Kvyat | Toro Rosso-Renault | 1:28.049s | +2.525s | 35 |
| 11 | Nico Hulkenberg | Force India-Mercedes | 1:28.074s | +2.550s | 31 |
| 12 | Jean-Eric Vergne | Toro Rosso-Renault | 1:28.246s | +2.722s | 30 |
| 13 | Adrian Sutil | Sauber-Ferrari | 1:28.284s | +2.760s | 33 |
| 14 | Valtteri Bottas | Williams-Mercedes | 1:28.698s | +3.174s | 33 |
| 15 | Esteban Gutierrez | Sauber-Ferrari | 1:29.105s | +3.581s | 24 |
| 16 | Sergio Perez | Force India-Mercedes | 1:29.129s | +3.605s | 34 |
| 17 | Romain Grosjean | Lotus-Renault | 1:29.463s | +3.939s | 26 |
| 18 | Jules Bianchi | Marussia-Ferrari | 1:29.991s | +4.467s | 26 |
| 19 | Max Chilton | Marussia-Ferrari | 1:31.148s | +5.624s | 28 |
| 20 | Kamui Kobayashi | Caterham-Renault | 1:31.338s | +5.814s | 38 |
| 21 | Marcus Ericsson | Caterham-Renault | 1:31.586s | +6.062s | 39 |
| 22 | Sebastian Vettel | Red Bull-Renault | no time | | |
Formula 1 Spanish Grand Prix – Free Practice 1
| | | | | | |
| --- | --- | --- | --- | --- | --- |
| Pos | Driver | Team | Time | Gap | Laps |
| 1 | Lewis Hamilton | Mercedes | 1:27.023s | | 17 |
| 2 | Jenson Button | McLaren-Mercedes | 1:27.891s | +0.868s | 26 |
| 3 | Daniel Ricciardo | Red Bull-Renault | 1:27.973s | +0.950s | 21 |
| 4 | Fernando Alonso | Ferrari | 1:28.128s | +1.105s | 23 |
| 5 | Nico Rosberg | Mercedes | 1:28.168s | +1.145s |  9 |
| 6 | Kimi Raikkonen | Ferrari | 1:28.337s | +1.314s | 19 |
| 7 | Kevin Magnussen | McLaren-Mercedes | 1:28.423s | +1.400s | 27 |
| 8 | Pastor Maldonado | Lotus-Renault | 1:28.744s | +1.721s | 34 |
| 9 | Sergio Perez | Force India-Mercedes | 1:28.779s | +1.756s | 18 |
| 10 | Felipe Massa | Williams-Mercedes | 1:28.791s | +1.768s | 13 |
| 11 | Daniil Kvyat | Toro Rosso-Renault | 1:28.792s | +1.769s | 24 |
| 12 | Nico Hulkenberg | Force India-Mercedes | 1:28.828s | +1.805s | 17 |
| 13 | Jean-Eric Vergne | Toro Rosso-Renault | 1:28.859s | +1.836s | 24 |
| 14 | Felipe Nasr | Williams-Mercedes | 1:29.272s | +2.249s | 15 |
| 15 | Adrian Sutil | Sauber-Ferrari | 1:29.688s | +2.665s | 16 |
| 16 | Jules Bianchi | Marussia-Ferrari | 1:29.820s | +2.797s | 22 |
| 17 | Romain Grosjean | Lotus-Renault | 1:29.444s | +2.421s | 21 |
| 18 | Giedo van der Garde | Sauber-Ferrari | 1:30.440s | +3.417s | 21 |
| 19 | Max Chilton | Marussia-Ferrari | 1:30.748s | +3.725s | 19 |
| 20 | Sebastian Vettel | Red Bull-Renault | 1:30.942s | +3.919s |  4 |
| 21 | Kamui Kobayashi | Caterham-Renault | 1:30.997s | +3.974s | 22 |
| 22 | Marcus Ericsson | Caterham-Renault | 1:31.421s | +4.398s | 22 |