Favourites fall as Vandenberg takes Targa lead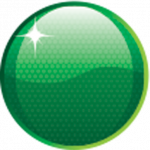 Jamie Vandenberg shot into the lead after two of the favourites were eliminated from a bruising Targa Tasmania.
Vandenberg charged ahead of Matt Closes' Audi TT RS across the opening four stages of the day.
Driving a Nissan GT-R, Vandenberg finished the day 16s clear of Close with the third placed Tony Quinn a further five minutes in arrears.
Steve Glenney, who had led from the opening day, saw his chances vanish with a broken gearbox as his Nissan GT-R failed to make it to the start at Strahan.
Defending champion Jason White found himself comfortably out in front in his Mitsubishi Lancer Evo 9, but he crashed out on the Riana stage when a famous victory looked certain.
"It is really gutting," White said.
"We had a two and a half minute lead and we were lining ourselves up for a good finish.
"I tried to brake but just couldn't do anything. It was just like ice."
Classic Outright was a little more sedate as overnight leader Craig Haysman kept his 1981 Triumph TR7 out of trouble, extending his lead to more than three minutes over the 1974 Porsche Carrera RS of South Australian Roger Patterson.
In Showroom action, Targa great Jim Richards hit a fence on Riana and damaged the radiator on his Porsche Cayman S, handing the Showroom Sports lead to Michael Minshall in an Audi TT RS.
In Showroom 4WD, Clinton Arentz, in a Mitsubishi Lancer Evo, finally cleared out on Ben Newman's Subaru WRX STI who had boost problems.
Barry Faux still leads Late Classics while the Early Classic has a new leader in Andrew White, driving a 1961 Volvo 1225.
Ben Manion had dominated Early Modern for three days, but alternator issues handed the class lead to another 1990 Skyline driven by Liam Howarth.
Andrew Bollom (Renault Megane 250) has a stanglehold on Showroom, as does Craig Dean in Modern Muscle Cars.
The final six stages across 100km are scheduled for tomorrow with the field looking forward to crossing the finish line at Hobart's Wrest Point after five days of competition.
VIDEO: Highlights from the day