WRC winner Duval to make World RX debut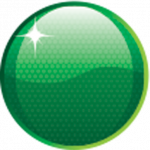 Former Rally Australia winner Francois Duval will join the FIA World Rallycross Championship in a one-off drive at his home round in Belgium.
The ex-World Rally Championship driver will race a Marklund Motorsport Volkswagen Polo Supercar at the event held at the Circuit Jules Tacheny on July 12-13.
Duval, who recorded his only WRC victory in Australia in 2005, is no stranger to rallycross after making sporadic appearances in the European Rallycross Championship since 2009.
The 33-year-old Belgian will join regular Marklund Motorsport drivers Anton Markland and Toomas Heikkinen for the sixth round of the season at Belgium.
Duval won the Belgian round of the European Rallycross Championship in 2010 when the event was held at Maasmechelen.
"I've worked on this project with my partners for some time and I'm happy that the Belgian VW Club have now given me the extra boost needed to allow this deal to happen," said Duval
"The car seems to be performing well and I'll be aiming for a good result."
Meanwhile, Davy Jeanney will replace Formula 1 world champion Jacques Villeneuve in the Albatec Racing Peugeot 208 for the second round of the championship at Lydden Hill later this month.
The Frenchman, who was runner-up in the 2013 European Rallycross Championship, will stand in for Villeneuve while the French-Canadian makes his Indianapolis 500 return for Schmidt Peterson Mototsports.
The FIA World Rallycross Championship heads to Great Britain's Lydden Hill on May 24-25.