Tander sets sights on Barbagallo top five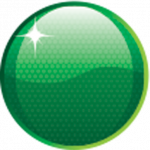 Garth Tander is hopeful that a clean weekend at Barbagallo will see the West Australian native build on his first top five finish of the season, scored last time out in New Zealand.
The 2007 V8 Supercars champion sits just 14th in points heading to Barbagallo; 10 places behind team-mate James Courtney.
While Courtney has scored one win and five podiums during the season to date, a fifth and a ninth at Pukekohe are Tander's only top 10s from his last eight starts.
Qualifying has been a particular issue for the #2 Commodore, averaging a grid position of 14.2 across the opening 13 sessions, compared to 9.1 for Courtney.
"I'm just hoping for a clean weekend," said Tander of the Perth 400.
"It's always so hard to judge where you will be.
"Qualifying in Perth will be very tight, so realistically if we can improve our qualifying performance then I think we can be inside the top five and fighting at the front."
"We've had quite a few mechanical issues over the course of the first part of the season, which hasn't enabled us to have a smooth weekend," he continued.
"However, one of the encouraging things has been that when the car is right in the races – the race pace has been good."
Tander is the only WA-raised driver in the field this year following Dean Fiore's step back to endurance-only duties for 2014.
Fiore will instead be racing in the Dunlop Series, driving an MW Motorsport Ford ahead of his Pirtek Enduro Cup efforts with Nissan.
Tander swept all three races at Barbagallo during his championship winning season in 2007; a weekend which he continues to rate among his greatest achievements.
"It's great racing at home," he said.
"I've always had a lot of support in Perth, and that's why success there means a lot to me. So the weekend is a very special one.
"You really judge the importance of these things by where your trophies all sit – and the Perth trophy sits on the shelf next to my three Bathurst trophies."
This year is the last on Tander's current contract with the HRT, although it is understood that he has already signed a multi-year extension to remain at the factory squad.