Scott Dixon tops combined Indy GP practice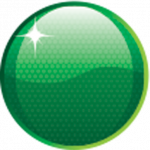 Reigning series champion Scott Dixon has emerged with the fastest time following a tight tussle after the opening practice runs for the Indy GP.
Ganassi stalwart Dixon produced his best time, 1:10.4654s in the second of the two sessions at the Indianapolis Motor Speedway's road course.
On combined times Simon Pagenaud (Schmidt Peterson Hamilton Motorsports) was second fastest with a 1:10.4845s lap ahead of Sebastien Bourdais (1:10.5150s).
Series leader Will Power was next on 1:10.5172s with Mikhail Aleshin the leading rookie in fifth with a time of 1:10.6681s.
Dixon said the revised 14-turn 2.439mile (3.925km) circuit that has previously been used for F1, MotoGP and sports cars, lends itself to tight racing.
The top 24 cars were separated by less than a second.
"The cars are on a knife's edge. The straights are so long that you're trimming the car out to levels that I think we've only seen once before in Brazil on a street course with another really long straight," Dixon said.
"The window of being on the edge and going for the quick time is uncomfortably small, but it's a lot of fun.
"I think this layout, because it is smooth, the grip is quite high, you'll see some really good racing.
"You may not have the contact that you would have had at Brazil in those confined spaces.
"I expect it to be one of the best races we have this year just because of the layout of the track and how trim the cars have to be and even the different configurations that teams may choose to run the race."
Jack Hawksworth and Josef Newgarden were issued penalties by IndyCar after being late for the mandatory weigh-in after the first practice run.
Hawksworth was penalised three minutes at the tail end of the 45-minute second session and Newgarden sat out the final six minutes.
Newgarden finished 18th on combined times, one place behind Aussie Ryan Briscoe while Hawksworth was 15th fastest.
VIDEO: Practice Highlights
See below for combined practice times
| | | |
| --- | --- | --- |
| 1 | Scott Dixon | 1:10.4654 |
| 2 | Simon Pagenaud | 1:10.4845 |
| 3 | Sebastien Bourdais | 1:10.5150 |
| 4 | Will Power | 1:10.5672 |
| 5 | Mikhail Aleshin | 1:10.6681 |
| 6 | James Hinchliffe | 1:10.7558 |
| 7 | Graham Rahal | 1:10.7893 |
| 8 | Ryan Hunter-Reay | 1:10.7937 |
| 9 | Justin Wilson | 1:10.7980 |
| 10 | Marco Andretti | 1:10.8113 |
| 11 | Tony Kanaan | 1:10.8175 |
| 12 | Charlie Kimball | 1:10.8180 |
| 13 | Juan Pablo Montoya | 1:10.8707 |
| 14 | Helio Castroneves | 1:10.9026 |
| 15 | Jack Hawksworth | 1:10.9485 |
| 16 | Carlos Munoz | 1:11.0120 |
| 17 | Ryan Briscoe | 1:11.0167 |
| 18 | Josef Newgarden | 1:11.0188 |
| 19 | Takuma Sato | 1:11.0400 |
| 20 | Sebastian Saavedra | 1:11.1683 |
| 21 | Martin Plowman | 1:11.1760 |
| 22 | Franck Montagny | 1:11.2437 |
| 23 | Oriol Servia | 1:11.3928 |
| 24 | Carlos Huertas | 1:11.3987 |
| 25 | Mike Conway | 1:11.5687 |