Mercedes to test 'megaphone' exhaust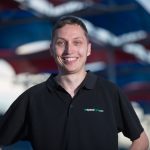 Mercedes will pilot a new 'megaphone' exhaust in the post Spanish Grand Prix test as the team aims raise the engine note of its W05 challenger.
The sound of the new 2014 turbocharged V6 powered F1 cars has been highly criticised by promoters, drivers and supporters, with the sport's boss Bernie Ecclestone even admitting the noise levels need to be raised.
The Brackley team confirmed via the squad's official twitter account that their cars will run a prototype tailpipe engineered to increase engine noise during the two day test at the Circuit de Catalunya next week.
Leading German media outlet Bild had claimed the team would run the new exhaust in Friday free practice and possibly during this weekend's Spanish Grand Prix, but these reports have been quashed by the team.
Mercedes has designed an attachment which will be fixed to the current exhaust which will act as a megaphone to amplify the decibel level of the engine.
The new exhaust is the result of a meeting between the FIA and engine manufacturers held to discuss how to increase the noise for the 2014 spec cars.
Earlier this week Mercedes boss Toto Wolff revealed a newly configured "megaphone' addition to the exhaust that could solve the issue of quieter F1 engines.
"The solutions range from very complex solutions within the exhaust system down to a simple megaphone at the back," Wolff told German media
"The 'megaphone' is a parallel exhaust that simply opens up at the end, with all the problems that brings with it."
The FIA will evaluate the results of the prototype exhaust during next week's test.