Kiwi driver Barry added to Perth Ute field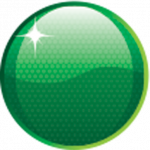 New Zealand V8 Ute Racing Series driver Sam Barry will join the bumper field for the next round of the Australian V8 Ute series at Barbagallo from May 16-18.
Barry will take command of Jack Elsegood's Ford that will be run by Peters Motorsport alongside accomplished team-mates Wayne Wakefield and Kris Walton.
"Having 32 Utes in the race is going to be a huge challenge for me, as qualifying is going to be so important," Barry said.
"My goal for the weekend is to finish all the races and finish in the top half of the field."
Series leader David Sieders is chasing back-to-back round wins at Perth where he also was a last start winner.
The New South Welshman is leading the ARMOR ALL Driver's Championship following the torrid opening round in Adelaide.
"I think I felt more pressure last year as I'd never won there in a Ute before," Sieders said.
"So it was good to get that monkey off my back. Now that I've done it I know I can hopefully do it again and I will be a bit more relaxed.
Thirsty Camel Racing's Craig Dontas, currently running second in the Series, is looking for his first win since Winton in 2012.
"I am feeling very confident, we've had two very successful test days and we're in a good space and will ride the wave of confidence for sure," Dontas said.
"The track is technical and every year it changes."
Two-time V8 Ute champion Ryal Harris will be looking for a strong performance in a new All Purpose Pest Ford.
"Most definitely we're out to win. We had a test day the other day, in a new car so everyone is excited.
"We're on the back foot chasing points so my main goal is getting back on track and getting into the top five in points.
Local driver Rhys McNally, third at his home round last year,
is looking to step up to the podium again.
"It won't be an easy run but obviously I won't have to worry about learning the track and we'll give it all we've got," said McNally.
Other local drivers in the mix include General Carrying Racing's Matt Nolan, Rick Gill (Rick Gill Motorcycle's owner) and Auto One Racer Adam Marjoram.