Iconic livery returns for Indianapolis 500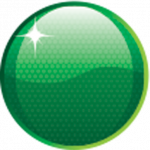 One of the famous IndyCar liveries will return for triumphant Penske racer Helio Castroneves at the Indianapolis 500 on May 25.
The celebrated yellow colours of Pennzoil will festoon the #3 Penske machine for the triple Indy 500 champion.
"For me, it's an inspiration," the ebullient Castroneves said, who will also use a helmet inspired by Penske legend Rick Mears.
"I remember Rick Mears going down the straightaway and into Turn 1.
"You could spot the car anywhere.
Stan Sport is the only way to watch every round of the INDYCAR SERIES. Click here for all the action streaming ad-free, live and on demand.
"What a tradition and what a great honor."
Pennzoil's involvement with IndyCar racing dates back to the 1930s with Russell Snowberger.
In 1979 Pennzoil linked with Johnny Rutherford in a car which assumed the nickname 'the yellow submarine' with Rutherford winning the Indy 500 in 1980.
Pennzoil joined Penske in 1983 and won Indy 500s in 1984 and 1988 with Rick Mears in the seat.
The Pennzoil colours tasted success at the first Gold Coast Indy race in 1991 when John Andretti guided the Jim Hall/VDS Racing machine to his only career CART victory.
"Penske has a great history here at the Speedway. I can't wait to be sitting in that car at the beginning of practice and I can't wait to go race with these colors," Castroneves said.
"I'm extremely thankful and honored to be wearing not only the Pennzoil colors but Rick's helmet colors, too."
Mears said memories flashed through his mind when he saw the car on display at the Speedway.
"It's a gorgeous car. It brings back a lot of memories. You wish you could do it again, but you know you can't," he said.
Rutherford's 1980-winning Chaparral 2K, a Formula One-inspired car designed by John Barnard, was the start of the ground effect era.
"Jim Hall had three cars built in England and brought them over and he had a tight connection with Pennzoil," Rutherford said.
"He went to them to try and get them to be a sponsor and, of course, their colors are yellow. It was just natural.
"It was fun, enjoyable, the car was great. It opened up a whole new avenue of the way you drove them and the way things happened."