Glenney maintains pace in Targa Tassie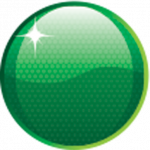 Pacesetter Steve Glenney will take a 26s lead into the fourth day of Targa Tasmania.
Glenney (Nissan GT-R) managed to hold off a concerted late charge by Jason White (Mitsubishi Evo 9) who managed to take 15s off the leader on the 32km Rinadeena stage.
Glenney remains cautious of his rivals and a continuing problem with the Evo's gearbox.
"I think we've got a gearbox problem again," Glenney said.
"It looks and sounds like the same one which stopped us in Targa Wrest Point."
"I heard a noise five minutes into the stage and we had to do the rest of the stage in fifth gear.
"Hopefully we can get it fixed overnight."
In the Classics Craig Haysman continued to build his outright lead with his 1981 Triumph TR7 now 2:19s clear of the second placed Barry Faux in a 1981 Mazda RX-7.
The Showroom 4WD class was full of intrigue with Launceston's Ben Newman (Subaru WRX STI) leading for most of the day but a late charge by Clinton Arentz saw the Mitsubishi driver grab a five second buffer going into day four.
Tasmanian Ben Manion continued his dominance of Early Modern, his 1990 Skyline GTS-t stretching the lead over Peter Nunn's 1990 Porsche 994 S2 to 3:32s.
Jim Richards continues to lead Showroom Sports in his Porsche Cayman S.
Andrew Bollom looks to have an unassailable lead with a 13 minute buffer in Showroom.
Craig Dean is supreme in his Ford Mustang Shelby GT500 and controls the Modern Muscle Car class.
Defending Regularity champions, Philip and David Frith, continue to hold a narrow lead.
In other classic competitions, Leigh Achterberg's 1982 Porsche leads Late Handicap, Peter Ullrich is tops Early Handicap in his 1963 Jenson CV8, Glenn Rees is the new leader in Classic Florio and Graham Copeland, the Flag Car, still is out in front in the Vintage Rallye.
The course heads to Burnie and back to Strahan tomorrow with another eight stages across another 113km.
VIDEO: Highlights from Friday