Aussie Superbikes cancel Darwin visit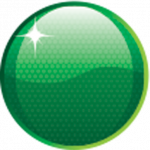 The second round of the 2014 Australian Superbike Championship (ASBK) at Darwin has been cancelled.
The Australian Superbike Championship was scheduled to support V8 Supercars in Darwin on June 21-22, but Motorcycling Australia have confirmed the event will be axed from the calendar.
ASBK have raced at the Hidden Valley circuit since 2010.
Motorcycling Australia also announced that the championship will sever ties with promoter International Entertainment Group (IEG).
"As a result of this and other difficulties relating to the promotion of the Australian Road Racing Championship, Motorcycling Australia confirms that IEG will no longer be the promoter of the series," read a statement from Motorcycling Australia.
"MA would like to thank IEG for their efforts in running the Australian Road Racing Championship over the course of their tenure."
The cancellation of the Darwin round leaves just one meeting remaining at Phillip Island, on July 19-20, from what was originally a three event 2014 calendar. Motorcycling Australia will make an announcement regarding the arrangements of this round shortly.
The Australian Superbike Championship held seven events last season but has declined in popularity with several manufacturers switching to the rival Australasian Superbike Championship.
Glenn Allerton won the opening round of the ASBK season at Queensland Raceway in April.