V8 SuperTourers releases provisional calendar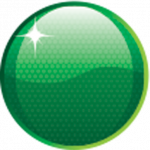 New Zealand's V8 SuperTourers Championship has confirmed a provisional 2015 season calendar, featuring a maiden appearance for the class at Timaru.
As previously reported, the new season will kick-off with the three endurance events originally slated to count for the 2014 title.
The calendar released today confirms sprint rounds at Timaru (March 7-8), Ruapuna (March 21-22) and a return to the Pukekohe V8 Supercars meeting (which is expected to take place on the April 24-26 weekend).
The category has not previously raced at Timaru's Levels Raceway, while Ruapuna rejoins the calendar following a one-year absence.
Highlands Park has in turn been dropped from the schedule after opening the 2014 season.
The location and date for next year's first sprint meeting meanwhile remains yet to be locked down.
A return to the support card at Manfeild's New Zealand Grand Prix (February 13-15) or a standalone meeting at Pukekohe are both being touted as possibilities.
The category hopes that the move to a summer season will help boost grid numbers, which fell to a low of 12 cars for the opening round of the 2014 season.
See below for the provisional calendar
| | | |
| --- | --- | --- |
| Rd | Date | Event |
| 1 | September 27-28 | Taupo 400 |
| 2 | November 1-2 | Waikato 400 (Hampton Downs) |
| 3 | November 28-30 | Fuchs 500 (Pukekohe) |
| 4 | TBA | TBA |
| 5 | March 7-8 | Timaru 250 |
| 6 | March 21-22 | Christchurch 250 (Ruapuna) |
| 7 | April 24-26 | Grand Final (Pukekohe) |