Troy Herfoss to contest full Superbike season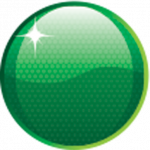 Team Honda Racing has confirmed Troy Herfoss will compete in the Australasian Superbike Championship.
Herfoss completes a quartet of riders campaigning the Honda CBR1000RR SP machines along with Jamie Stauffer, Wayne Maxwell and Josh Hook.
The deal comes after Herfoss replaced the injured Hook in Round 1 of the championship at Wakefield Park in March.
"I am really pleased to have the chance to continue competing with Team Honda Racing," Herfoss said.
"Round 1 at Wakefield Park went really well and I enjoyed working with the team.
"Now, to compete for the whole season knowing that I go to every race event with the most competitive bike and the most proven team in Australian Road Racing is just fantastic."
The 2-day test just completed at Mallala Raceway has given the team a lot to work on as it prepares for Round 2 at the South Australian track from May 16-18.
"The 2-day test went well although personally I was a little cautious as I don't know the circuit well and it was the first time for my mechanic, Jason and I to work together on our own," Herfoss said.
Team Honda Racing began on the front foot at Wakefield Park with Stauffer taking the Round win and the team is determined to make their 2014 Superbike campaign a success.
"To sign Troy for the season seemed to be the natural progression of things after Round 1 at Wakefield Park," team principal Paul Free said.