Glenney extends lead at Targa Tasmania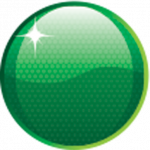 South Australia's Steve Glenney continued to head the time sheets after day 2 of Targa Tasmania.
Driving his Nissan GT-R, Glenney now has a 38s lead after stretching his margin by 11s on the loop to St Helens and back to Launceston.
Local Jason White has moved into second position in his Mitsubishi Lancer ahead of Matt Close (Audi TT RS) after 65km of competitive stages.
"The battle for the lead has been pretty fierce today," Glenney said.
"It's going to be a race to the finish and the fight's on for sure."
"We've had lots of little niggling issues, nothing major.
"But we've been battling with those and still pushing hard and only edging small gaps.
"We always want more, but I'm fairly pleased because we managed our tyres well."
Andrew Miedecke had opened up a two-minute buffer over the rest of the Classic field going into the day's penultimate stage – the Sidling – but front suspension troubles left him stranded on the side of the road.
It handed the lead to the Triumph TR7 V8 of Craig Haysman.
But Haysman understands the vagaries of driving old cars better than most.
"We've been in this situation before and lost the lead," Haysman said.
"There's no guarantees from here – we're still only a quarter of the way through.
In the Showroom 4WD, Queenslander Clinton Arentz (Mitsubishi Evo) and Launceston's Ben Newman (Subaru WRX STI) swapped fastest times.
Newman eventually moved ahead to take a 12s lead.
Jim Richards continues to shine in Showroom Sports in his Porsche Cayman S while Andrew Bollom has a seven-minute buffer in Showroom.
Craig Dean has the Modern Muscle Car class under control in his Ford Mustang Shelby GT500 while pre-event favourites, Philip and David Frith, have moved into first place in Regularity.
In other classic competitions, Leigh Achterberg's 1982 Porsche leads Late Handicap, Zac Caudo tops Early Handicap in a 1973 Datsun 2000, Drew Kent is first in Classic Florio and Graham Copeland, the Flag Car, holds Vintage Rallye honours.
Tasmanian Ben Manion has been superb in Early Modern, his 1990 Skyline GTS-t nearly one minute clear of another local, Peter Nunn in a 1990 Porsche 994 S2.
Day 3 heads to the West Coast and takes on classic stages Cethana and Hellyer Gorge on the way from Launceston to the overnight stop in Strahan.
VIDEO: Day 2 highlights