BJR reveals Freightliner backing for Perth DVS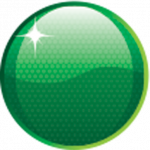 Brad Jones Racing's Dunlop Series Holden will compete with the backing of truck manufacturer Freightliner at Barbagallo later this month.
The deal continues the team's practice of running multiple major sponsors on its Andrew Jones-driven entry throughout the season.
Freightliner joined BJR as its truck partner for 2014, which marks the firm's 25th anniversary in Australia.
Jones heads to Perth fourth in the Dunlop Series standings behind Paul Dumbrell (Eggleston Motorsport), Ashley Walsh (Matt Stone Racing) and Cameron Waters (Ford Performance Racing).
"We've already had some solid results which puts us in a strong championship position and hopefully in Perth we'll get on the podium," said Jones.
BJR's second entry of New Zealander Chris Pither is seventh in points following the Adelaide and Winton meetings and will continue in its Ice Break colours.