Johnson to join Targa Tasmania in Corvette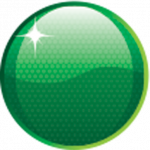 Steven Johnson will return to competitive driving at the Targa Tasmania this week, taking the wheel of a Corvette Z06.
The Dick Johnson Racing general manager has received a late call-up to take over the Team Yellow entry of Neill Ford.
Ford is a long-time business associate of DJR and, while contesting the remainder of the Targa event, is unavailable to drive tomorrow (Thursday) due to other commitments.
"I'm really looking forward to getting back in a competitive car," said Johnson.
"Whilst it's not a Ford product, which isn't ideal, it's still an opportunity to get behind the wheel and freshen up my racecraft.
"Neill has been a family friend for a long time, as well as a supporter of the team through the Cabcharge brand, and Dad and I take any opportunity that we can to spend some time with him and share his passion for cars and racing.
"Targa is a fantastic event. I've had the opportunity to race there twice before and while one day will probably only tease me, it's a great opportunity to be involved."
Johnson will return to the V8 Supercars Championship as a co-driver for DJR in the Pirtek Enduro Cup, driving alongside David Wall.
The 39-year-old's preparations for the Sandown 500 will formally begin when he clocks miles aboard the #17 Falcon at a team ride day on the Monday following this month's Barbagallo event.
"I'm really excited about getting back into the number 17 Wilson Security / DJR car on the Monday," he said.
"It may seem strange but it's something I've been counting down the days for because it has been a long time since I've done miles in one of our family's cars."