Glenney claims early Targa Tasmania lead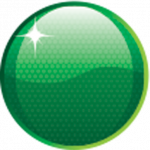 Experienced rally driver Steve Glenney has taken an early lead in Targa Tasmania after the opening day of competition stages.
Glenney, the 2008 winner, has stormed to a 27s lead in his Nissan GT-R from Matt Close (Audi TT RS) while defending champion Jason White is 3s further back in third place.
In the Classic car competition, Andrew Miedecke took his 1971 Ford Perana to a 1:24s lead over South Australian Craig Haysman in a Triumph TR7 V8 after the opening eight stages.
Jim Richards, now competing in the Showroom Sports class, took his Porsche Cayman S to a 2:33s lead over Michael Minshall's Audi.
Clinton Arentz (Mitsubishi Evo X) leads Showroom 4WD by just 3s from Ben Newman (Subaru WRX STI).
But it was Glenney who was on song in the third stage – Sheffield – after covering the 15km distance 16s quicker than his rivals.
"I loved the Sheffield stage today," Glenney said.
d "It's a stage I've liked a lot over the years."
"There's spots where there's time to be made, a lot of corners and crests and tricky bits, so we pressed on and it was nice to gain some time through there."
"The car's going alright, it complains a little bit when we thrash it, but most cars have every right to do that."
Defending champion Jason White is doing a solid job in the Mitsubishi.
"We're really starting to warm-up to this car gradually and getting used to the very different aspects of this compared to the Lambo," White said.
"The higher roll centre is taking some getting used to in the fast stuff, but it's still quite good, so I think it's fast enough to keep us around where we are in the field at the moment."
"We're more than happy with our stage times and position in the field – it's better than we thought it would be."
The highly competitive Early Modern class is lead by Tasmanian Ben Manion in a 1990 Nissan Skyline GTS-t and Craig Dean heads Modern Muscle Cars in his 2013 Ford Mustang Shelby GT500.
Early Showroom leader Adam Spence had an off just before lunch, handing the lead to fellow Renault driver, Andrew Bollom.
The Vintage Rallye sees the Flag Car, the 1934 Ford Indy Car Special of Graham Copeland, 42 seconds clear of the 1938 Dodge Speedster Special of Wayne Clark.
Devonport's Dave Thompson is looking to hold on to his lead in the Rookie Rallye that concludes tomorrow as the remainder of Targa continues.
See below video of today's action