ARC leader has lucky escape from inferno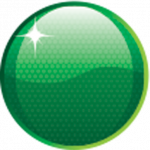 Top co-driver Rhianon Gelsomino says the second degree burns she suffered in the United States will not affect her Australian Rally Championship campaign.
Gelsomino received burns when the Subaru she was competing in was engulfed by fire during the Oregon Trail Rally.
However the lucky escape will not jeopardise her place beside brother Brendon Reeves in the Mazda2 at the next round of the Australian Rally Championship, the International Rally of Queensland on the Sunshine Coast next month.
Gelsomino, who is leading the Australian Rally Championship with Reeves, was co-driving for Nick Roberts in the Rally America Series when flames filled the cabin of the Subaru WRX in the middle of one of the stages.
Running fourth in the event, Roberts stopped the car immediately and even though the Australian was wearing full flame proof clothing, including gloves and full-faced helmet she still suffered burns.
The car was completely incinerated in the incident.
Despite the incident Gelsomino is in good spirits after spending a day in hospital and  has returned home in the US with husband Alex, who navigates for Ken Block.
"I will be back out there doing what I love in no time, all going well," declared Rhianon Gelsomino.
"Just a little swollen and sore. I'm one eye brow down. At least it will grow back.
"Thank god I was wearing my full face helmet which Nick Roberts got for me. It saved my face from burns in many other places.
"Thanks everyone for the amazing support and messages. The rally community is a truly wonderful group of people.
"I start the healing process now and look forward to getting back out in the forests once I have recovered."