New winners crowned in Adelaide Stars of Karting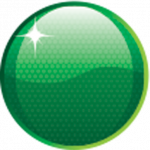 Three new winners were crowned during the second round of the Castrol EDGE CIK Stars of Karting Championships in Adelaide, with an epic rivalry being built in the premier KZ2 Gearbox category.
The battle lines between defending Australian Champion, Joey Hanssen and 17-time Australian Champion, David Sera have firmly been drawn. After an altercation heading into the first turn in Sunday's first final – ultimately won by Sera – the pair shared words in the pits before it reached boiling point at the start of the second final.
Sera was eliminated on the exit of the third turn by Hanssen. After a titanic early race battle with Energy Corse driver, Jason Faint, the Dutchman took his CRG across the line first in the final by a big margin, however post race officials deemed him to be the cause of the incident with Sera and penalised him 10 seconds.
This opened the door for an ecstatic Faint to take his first CIK Stars of Karting Championship round win. He was in career best form, making a sensational start from the line and led the opening laps.
Even with the penalty, Hanssen finished second in front of Gold Coaster, Chris Hays who salvaged third after a difficult weekend. Hanssen's Championship lead was extended to 55 points over Sera.
Adelaide racer, Josh Tynan – who only first drove a KF2 machine on Saturday morning – took a fairytale pair of wins in both finals in front of an appreciative home crowd.
He beat home defending Champion, Matthew Waters and new Championship leader Troy Loeskow to take the victory in his Energy Kart.
In the Junior KF3 category, Darwin's Bryce Fullwood took his first final in the opening 34 lap race of the day, before another new victor in Zane Morse – from Canberra – brought his Tony Kart home after an outstanding four way battle.
Morse beat home Fullwood and Aaron Cameron at the end of the battle, which also included Sydney racer, Andrew Kahl. Fullwood now leads the Championship by six points from round one winner, Jayden Ojeda.
In the support categories, Daniel Rochford took out TaG Light, Brendan Nelson TaG Heavy, Daniel Boorman TaG Restricted Light, David Rinaldi TaG Restricted Heavy and in arguably the race of the day, Joshua Smith won the Rookies category after an epic five kart battle.
The next round of the Castrol EDGE CIK Stars of Karting competition will be held at Puckapunyal in Victoria over the weekend of June 14-15.
CHAMPIONSHIP POINTS
After Round Two of Five

KZ2
1. Joey Hanssen – 229 points
2. David Sera – 174
3. Chris Hays – 173
4. Jordie Ford – 169
5. Kel Treseder – 164
KF2
1. Troy Loeskow – 206 points
2. Matthew Waters – 202
3. Scott Sorensen – 195
4. Jarryd Ebzery – 184
5. Nathan Tigani – 177
KF3
1. Bryce Fullwood – 194 points
2. Jayden Ojeda – 188
3. Jake Kostecki – 175
4. Zane Goddard – 158
5. Chris Sandrone – 157
VIDEO – Re-live the action from round 2 of the Castrol EDGE CIK Stars of Karting Championship:
MORNING SESSION:

AFTERNOON SESSION: