All SA front-row for Stars of Karting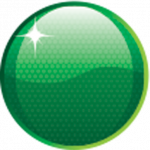 A pair of South Australian drivers has starred on their home circuit during qualifying day at Round 2 of the Castrol EDGE CIK Stars of Karting Championship.
Joshua Tynan stunned the KF2 field in the opening day of hostilities at Bolivar Raceway in his first ever appearance in the category.
Tynan's deal to come into the Championship this weekend was so fresh, that this morning's qualifying session was the first time that he had driven the Next Level Media Energy kart.
Whilst qualifying – held in changeable track conditions due to early morning rain – didn't yield a great result, he made short work of the field to win his first ever race.
He then backed his victory up with a pair of third placings to secure pole position for Sunday's opening final.
In a history-making feat, Sunday's opening race will feature a pair of South Australian's on the front row of a CIK Stars of Karting Championship final for the first time in the Championship's long existence with Tynan being joined by Ben Edwards at the front of the field.
"What a whirlwind," said Tynan. "I wasn't expecting to be in the field, then a last minute arrangement came together, I'm here and I win my first ever CIK race – it's hard to believe! I couldn't have done it without the support of Next Level Media and Energy Corse Australia – they've both jumped behind me, which obviously I'm appreciative for.
"It's been a long time between drinks for South Aussies at the front of the pack in CIK competition, so we'll enjoy this and hopefully be able to convert that to results tomorrow."
An incident in the final heat race left Championship leader and round one winner Scott Sorensen and his Harrington Doyle Racing Arrow Karts team bolting together a new chassis for Sunday's action.
In the KZ2 Gearbox category, defending Australian Champion Joey Hanssen showed his absolute class and enjoyment of the Bolivar Raceway. The Dutchman took the Freem Fast Time in the five man Shootout, after former Aussie Champion, Matthew Wall set the provisional pole position in qualifying. From there on in it was all Hanssen, dominating each heat race by a healthy margin.
The Premier Junior category – KF3 – Darwin racer Bryce Fullwood set the pace.
Fullwood took out the first heat before Sydney-sider, Andrew Kahl struck back with two emphatic heat race victories. Kahl did not finish the first heat race after a frantic opening lap. Fullwood will start tomorrow's first final from pole.
The action is back underway at Bolivar Raceway at 8:30am on Sunday morning local time (9am Eastern) with all the action streamed live and exclusively on Speedcafe.com.
CLICK HERE from 9am Eastern to view the live stream