SENNA WEEK: Part 5 – Senna's Legacy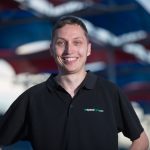 Ayrton Senna remains a sporting icon who will never fade 25 years on since his tragic death.
The three-times Formula 1 world champion may have departed this world prematurely but he left behind a lasting legacy which transcends sport.
A hugely talented and ferocious racer on the track, away from the circuit and behind the visor Senna was a caring individual who never forgot his Brazilian roots.
In his homeland, he was a god-like figure, celebrated feverishly for his incredible powers behind the wheel.
Senna's dazzling speed and triumphs provided thousands of under-privileged Brazilians with much needed joy.
He became a symbol of hope as the country endured political and economic challenges through the height of his career.                
An idol to millions, Senna was unsurprisingly an inspiration to his nephew Bruno Senna.
Sadly Bruno only enjoyed 10 years in the company of his uncle, but it was enough to spark his interest in motor racing.
Although barred from initially following his motorsport passion by his family after Ayrton's death, Bruno eventually carried the famous name back into F1 with Hispania Racing Team (2010) and Williams (2012).
Bruno told Speedcafe.com that so many drivers owe their careers to the countless inspirational moments his uncle provided.
"Many drivers have been inspired to go racing because of him," Senna told Speedcafe.com
"If you talk to 90 percent of the drivers nowadays they are fans of Ayrton and have been inspired by him when they were kids."
While Ayrton firmly remains an inspirational figure, Bruno says it is important not to forget his uncle's off-track qualities.
Senna showed a touch of caring and humility to his fellow competitors, adoring fans and his beloved Brazilian compatriots.
One of the most public moments he showed the other side of his personality was at Belgian Grand Prix in 1992.
French Ligier driver Erik Comas suffered an horrific high speed accident during Friday qualifying.
Upon seeing the gravity of the situation, he pulled over to one side of the track before sprinting over to the stricken Ligier to help extricate Comas from the car.
It was a fine example of how Senna could be selfless, far removed from the win-at-all-costs persona he often portrayed on the racetrack.
Senna was also passionate about improving safety for his fellow drivers.
It is with a touch of irony that it was his own death that forced the sport to take a hard look at itself and dramatically improve safety.
In Brazil where his legacy has had its most profound effect, Senna's memory provides help and guidance to millions of Brazil's next generation through the formation of the Instituto Ayrton Senna, set up by sister Viviane just months after his death.
The non-governmental, non-profit foundation offers children valuable educational programs to aid their growth amidst an ailing public education system.
"It helps two million per year and hopefully its going to make a big change to the country in the future," Bruno explains.
As the motorsport world reflects this week upon the loss of one of its greatest drivers, Bruno believes there is only one way to describe why his uncle left such an impact.

"He was a perfectionist and you can see that in his qualifying laps," added Senna
"Ayrton was obviously extremely talented and naturally gifted but and he was also extremely dedicated and committed.
"He used his experience to perfection and he was very good technically. He understood everything there was to do with engines and how his mechanics worked.
"Ayrton would take all the information from engineers from the team, tyre and engine manufacturers and use it in his favour.
"He had an over 32 percent winning ratio in his racing career which goes to show how important his use of all his skills and information was."
CLICK HERE to read part 1 of the Senna Week features
CLICK HERE to read part 2 of the Senna Week features
CLICK HERE to read part 3 of the Senna Week features
CLICK HERE to read part 4 of the Senna Week features
CLICK HERE to read technical special on Senna's F1 cars
*CLICK HERE to vote on what you consider to be Senna's greatest F1 moment