F1 luminaries pay tribute to Senna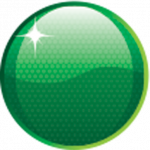 Formula 1's leading figures have paid tribute to Ayrton Senna who died 20 years ago today.
The Brazilian three-time F1 world champion was regarded as one of the greatest drivers the sport has seen.
To mark the 20th anniversary of his death, the Imola circuit, where he died during the 1994 San Marino Grand Prix, celebrates his life with a series of events, beginning with a special commemorative service.
See below for a collection of tributes from leading F1 figures, current and former drivers.
Bernie Ecclestone, F1 CEO, said: "Ayrton was reasonably complicated. I always thought that he had a bit of a conflict going on inside with all sorts of things. Obviously his results speak for themselves – the world knows that. As a friend, he was super – somebody I could trust. He was very close to my family. He was a nice guy."
Ron Dennis, Senna's boss at McLaren F1 team said: "I think it's because he was so good for the whole time he was on the planet that is why he is regarded as the greatest.
"I can see no positives from the fact that he had an accident and lost his life, but it means that you didn't see his decline. There are lots of drivers that stay in the sport too long and tarnish their greatness.
"I also think he's remembered because he was just so unbelievably competitive. He was great, but he had good, human values. He had a few lapses in his life, but he was incredibly principled. And he was a good human being."
Martin Brundle, former F1 driver and Senna's British F3 rival, said: "It seems unbelievable its 20 years since he died. Ayrton is still a sporting icon and that will never fade. When looking at the last 20 years, I've seen drivers with talents in different ways but I don't think I've seen another Ayrton."
Jacques Villeneuve, 1997 F1 world champion, told Speedcafe.com: "Senna was one of the greats definitely. Ayrton was to the same level as Prost in my view. He was super fast obviously and he certainly had something special. He was passionate about his sport."
Sebastian Vettel, four time F1 world champion, said, "Unfortunately I never got to know Ayrton. He had lots of races where he was outstanding. He had an incredible talent in the car and seemed to be a very humble and special guy.
"It seemed that he took this personal side into the car, which probably made him stronger and this is why people remember him so well."
Damon Hill, Senna's last team-mate, said: "The Japanese and the Brazilians saw him as a god. His passion was undeniable and I sincerely believe he wanted to make the world a better place."
Nigel Mansell, 1992 F1 world champion, told the BBC: "Ayrton was our toughest rival. He would leave no stone unturned to get the utmost out of his car and his team. In the 1980s, I was blessed to drive against so many great drivers but Ayrton certainly stood out most among them."
Alan Jones, 1980 F1 world champion told Speedcafe.com: "Ayrton was a wonderful person out of the car as well as in the car. He was a great ambassador for the sport, his country and I was a big fan of his.
"The thing is we know he was good but unfortunately we were deprived of knowing how super good he would have been."