Karting streamed exclusively live on Speedcafe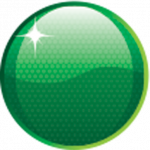 Round two of the CIK Stars of Karting Championship presented by Castrol EDGE from Bolivar Raceway in Adelaide will be streamed LIVE, exclusive and free right here on Speedcafe.com.
The LIVE video broadcast is a massive coup for both grassroots motorsport and Speedcafe.com readers with some of the greatest karting action accessible to fans across the globe and all at the click of a finger.
Showcasing each of the finals as well as a half hour panel show LIVE on Saturday night, fans, competitors and stakeholders will have unprecedented access to Australia's most dynamic karting championship.
"We're delighted to have teamed up with Karting Australia organisers of the CIK Stars of Karting Championship to bring seven hours of live coverage to screens across the globe," said Speedcafe General Manager Leisa Emberson.
"As Speedcafe.com grows so does the expectation of our loyal readers, which is why we've taken the next step in providing state-of-the-art LIVE streaming direct to the fans.
"Speedcafe.com continues to support grassroots motorsport and this is yet another step forward in helping the development of young racing talent across the country."
Karting Australia's CIK Stars Of Karting Championship is Australia's premier karting competition. More than 150 drivers will be in action at this weekend's event, including 2011 World Cup Champion Joey Hanssen from the Netherlands in the KZ2 ranks, and V8 Ute driver Kris Walton, who leads the TAG Light Championship.
"With the level of talent involved, round two of the CIK Stars of Karting Championship is set to be one of the most exhilarating yet and to have it streamed LIVE on Speedcafe.com is massive for the karting community," said CIK Stars of Karting Championship coordinator Lee Hanatschek.
"Speedcafe.com has developed into one of world's leading motorsport news websites and this alliance will bring and increased number spectators a sport which has moulded some of the greatest V8 Supercars champions and Formula 1 champions the world has ever seen."
The five-round Championship has drivers competing for the right to etch their name on on of three perpetual trophies awarded to the Champions in the CIK classes – including the the James Courtney trophy, named after the two–time World Karting and 2010 V8 Supercars Champion. The Champions also receive funding towards contesting an international karting event in Europe.
Check out all the LIVE action at: Speedcafe.com from 9am – 4pm this SUNDAY 4 MAY, 2014 with the LIVE preview show from 6:00pm SATURDAY 3 MAY, 2014.