David Brabham recounts that tragic weekend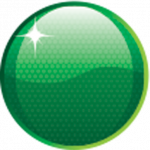 When Senna crashed I went past and I wasn't sure that it was him at first.
It thought it was a Tyrrell or something. I just saw it was blue and then we all had to stop on the start/finish line.
Obviously it was red flagged and then we found out that it was Ayrton and we were unsure at that time of his condition other than it was a bad accident.
Most of us were going – 'oh christ, not again'. You couldn't comprehend that Ayrton would have a fatal injury.
We ended up doing the race and I didn't know until afterwards (how serious it was). I had left fairly quickly after the race because I wasn't hanging around.
I got back home in England and then found out that Ayrton had died.
I was at home reading teletext on the TV in a very stunned emotion. You just couldn't believe what just happened.
When you start thinking about how I was and the people around me, everyone was in a complete state of shock.
It was a real struggle to comprehend what happened.
The difficulty for a lot of people including myself was that it wasn't easy to put it behind you.
I think everyone in the paddock was massively affected by that weekend.
Then to have to jump back into the racecar and push to the absolute limit again I think it took people a little while until they felt comfortable with that.
We went to Monaco two weeks after Imola and Karl Wendlinger had his accident (in the Sauber in practice) and was in a coma and (you thought) 'is he going to make it'.
And then we got to Barcelona and Andrea Montermini (Roland Ratzenberger's replacement) had his crash in the other Simtek and it was a nasty accident.
He was knocked out and his head goes forward and he suffered lower leg injuries.
It took a while for me to feel comfortable on the limit again.
If I was driving 100 percent before which I would have been, then after it was probably 95 percent.
Then it took a while for my brain to operate at that level again.
CLICK HERE to read part 1 of the Senna Week features
CLICK HERE to read part 2 of the Senna Week features
CLICK HERE to read part 3 of the Senna Week features
CLICK HERE to read part 4 of the Senna Week features
CLICK HERE to read technical special on Senna's F1 cars
*CLICK HERE to vote on what you consider to be Senna's greatest F1 moment