Speedcafe launches Senna Week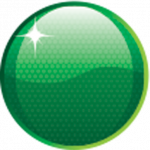 Speedcafe.com will commemorate the 20th anniversary since the death of F1 legend Ayrton Senna with a series of special features as part of the Senna Week celebrations.
The Brazilian three-time world champion is considered by many as the greatest driver of all time. His life was tragically cut short following a fatal accident during the San Marino Grand Prix on 1 May, 1994.
Starting from humble beginnings as a young karter in Sao Paulo, Brazil, Senna was one of the most naturally gifted racers the sport has ever seen.
After dominating his way through the lower formulae in Great Britain, he burst onto the F1 scene in 1984 with aplomb.
It didn't take long for Senna to show the world his true talent as he became a household name after claiming 41 victories, 65 pole positions and three world titles.
Every day this week Speedcafe.com will bring you extensive features covering all aspects of the three-time F1 world champion's career and the legacy he left behind.
*Stay with Speedcafe.com this week as we reflect on arguably the sport's greatest driver