Victory for van Gisbergen in Race 12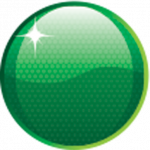 Shane van Gisbergen added his name to the 2014 V8 Supercars Championship winner's list on a day where Mark Winterbottom took the series lead.
Van Gisbergen started the 100km race from fourth on the grid, beginning his charge by overtaking Winterbottom around the outside of Turn 4 on the opening lap.
The charging Kiwi passed Jamie Whincup for second shortly after an early Safety Car restart and was then immediately onto the back of his race leading countrymen Scott McLaughlin.
After a thrilling battle, the Tekno Holden took the lead on Lap 8 of 35 and showed the way for the duration.
"That was awesome," said van Gisbergen.
"I had to get pretty aggressive at the start, as Scotty's spaceship is so quick, I knew I had to get him," said van Gisbergen.
"Mark was coming at the end, but so stoked for everyone especially the crowd."
Winterbottom methodically cut through both Whincup and McLaughlin before closing to within just 0.3s of the winner at the flag.
"The car was really good, but it is so hard to pass; especially a Kiwi on home soil makes it even harder I can tell you," said Winterbottom.
"A win in the first race today and second in that one; I can't wait until tomorrow. The lead in the championship sounds good I'm happy with that."
With Craig Lowndes finishing 10th, Winterbottom now leads the standings by two points heading into Sunday's 200km encounter.
McLaughlin eventually held off Whincup in a close battle for third.
The pair had twice traded places while disputing the lead on the opening lap; the Red Bull Holden sweeping around the outside at Turn 1 before losing out to the Volvo into the chicane.
"If I couldn't win, at least it was a Kiwi," said McLaughlin.
"All these fans come to see a New Zealander have a crack and we put on a good show."
Garth Tander and David Reynolds finished on the tail of the podium battle in fourth and fifth respectively.
Nick Percat continued his impressive run in seventh ahead of James Moffat, Scott Pye and Lowndes, who survived two mid-race off-track excursions on a difficult day for the three-time champion.
The Safety Car had been called at the end of the opeing lap after a dispute between Pye and Jason Bright through the opening corners ended with the Team BOC Holden in the Turn 4 exit wall.
Bright finished 23rd after pitting to fix bodywork damage. He fared one place better than Race 11 sparing partner Tim Slade, who dropped to the back with a puncture after the restart.
RESULTS: Race 12 – ITM 500 Auckland – Pukekohe Park
| | | | | |
| --- | --- | --- | --- | --- |
| Position | Car | Driver | Team | Car |
| 1 |  97 |  Shane van Gisbergen |  Team Tekno VIP Petfoods |  Holden Commodore VF |
| 2 |   5 |  Mark Winterbottom |  Ford Pepsi Max Crew |  Ford Falcon FG |
| 3 |  33 |  Scott McLaughlin |  Valvoline Racing GRM |  Volvo S60 |
| 4 |   1 |  Jamie Whincup |  Red Bull Racing Australia |  Holden Commodore VF |
| 5 |   2 |  Garth Tander |  Holden Racing Team |  Holden Commodore VF |
| 6 |  55 |  David Reynolds |  The Bottle-O Racing Team |  Ford Falcon FG |
| 7 | 222 |  Nick Percat |  Walkinshaw Racing |  Holden Commodore VF |
| 8 | 360 |  James Moffat |  Norton Hornets |  Nissan Altima |
| 9 |  16 |  Scott Pye |  Wilson Security Racing |  Ford Falcon FG |
| 10 | 888 |  Craig Lowndes |  Red Bull Racing Australia |  Holden Commodore VF |
| 11 |  14 |  Fabian Coulthard |  Lockwood Racing |  Holden Commodore VF |
| 12 |  22 |  James Courtney |  Holden Racing Team |  Holden Commodore VF |
| 13 |  36 |  Michael Caruso |  Norton Hornets |  Nissan Altima |
| 14 |  23 |  Russell Ingall |  Repair Management Aust Racing |  Holden Commodore VF |
| 15 |  15 |  Rick Kelly |  Jack Daniel's Racing |  Nissan Altima |
| 16 |   6 |  Chaz Mostert |  Ford Pepsi Max Crew |  Ford Falcon FG |
| 17 |   4 |  Lee Holdsworth |  Erebus Motorsport V8 |  Mercedes E63 AMG |
| 18 |   9 |  Will Davison |  Erebus Motorsport V8 |  Mercedes E63 AMG |
| 19 |   7 |  Todd Kelly |  Jack Daniel's Racing |  Nissan Altima |
| 20 |  21 |  Dale Wood |  Team Advam/GB |  Holden Commodore VF |
| 21 |  34 |  Robert Dahlgren |  Valvoline Racing GRM |  Volvo S60 |
| 22 |  18 |  Jack Perkins |  Team JELD-WEN |  Ford Falcon FG |
| 23 |   8 |  Jason Bright |  Team BOC |  Holden Commodore VF |
| 24 |  47 |  Tim Slade |  Supercheap Auto Racing |  Holden Commodore VF |
CHAMPIONSHIP STANDINGS
| | | |
| --- | --- | --- |
| Position | Driver | Points |
| 1 |  Mark Winterbottom | 791 |
| 2 |  Craig Lowndes | 789 |
| 3 |  Fabian Coulthard | 740 |
| 4 |  James Courtney | 718 |
| 5 |  Jamie Whincup | 697 |
| 6 |  Shane van Gisbergen | 682 |
| 7 |  David Reynolds | 538 |
| 8 |  Scott McLaughlin | 513 |
| 9 |  Tim Slade | 508 |
| 10 |  Lee Holdsworth | 502 |
| 11 |  Jason Bright | 490 |
| 12 |  Will Davison | 476 |
| 13 |  Garth Tander | 462 |
| 14 |  James Moffat | 449 |
| 15 |  Russell Ingall | 434 |
| 16 |  Michael Caruso | 429 |
| 17 |  Rick Kelly | 422 |
| 18 |  Chaz Mostert | 398 |
| 19 |  Scott Pye | 387 |
| 20 |  Jack Perkins | 373 |
| 21 |  David Wall | 370 |
| 22 |  Dale Wood | 356 |
| 23 |  Nick Percat | 314 |
| 24 |  Todd Kelly | 313 |
| 25 |  Robert Dahlgren | 201 |