Bright seizes on Whincup misfortune in Race 10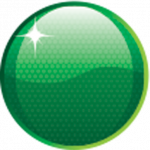 Jason Bright capitalised on a power steering problem for Jamie Whincup to score victory in the opening race of the weekend at the ITM 500 Auckland.
Starting from pole, the Team BOC Holden driver lost the front-running off the grid thanks to a sensational start from fellow front-row man Whincup.
The Red Bull Holden led the first third of the race before sliding off at Turn 1 with a steering issue. Whincup eventually finished 24th, seven laps down.
Bright was left to control the race until reaching its time cut-off two laps short of the scheduled 100km distance.
"That was a pretty good win," said Bright.
"We have had a pretty tough start to the year and really wanted to come back and win this one.
"That is a good start to the weekend. Pole was great this morning and to be leading the points for the weekend heading into tonight is something special."
Shane van Gisbergen, Craig Lowndes, James Courtney, Will Davison and Nick Percat completed the top six.
"Brighty was driving so good then and his car was awesome as well and I couldn't match him, but we'll take P2 and build on it for the rest of the weekend," noted van Gisbergen.
Lowndes' third place finish was good enough for him to extend his championship lead to 49 points.
Second placed man in the standings, Mark Winterbottom, had been running seventh in the closing stages before dropping to 13th with a spin at the hairpin.
The race ran time-certain due to a long early Safety Car in order to recover David Wall's heavily damaged Dick Johnson Racing Falcon.
Side-to-side contact with Chaz Mostert had sent Wall spinning into the fence on the left-hand side at Turn 10.
The former Australian GT champion escaped from the incident, which will be the subject of a post-race investigation, unharmed.
The car will not take part in the remaining three races of the weekend.
RESULTS : Race 1 – ITM 500 Auckland – Pukekohe Park
| | | | | |
| --- | --- | --- | --- | --- |
| Position | Car | Driver | Team | Car |
| 1 |   8 |  Jason Bright | Team BOC |  Holden Commodore VF |
| 2 |  97 |  Shane Van Gisbergen | Team Tekno VIP Petfoods |  Holden Commodore VF |
| 3 | 888 |  Craig Lowndes | Red Bull Racing Australia |  Holden Commodore VF |
| 4 |  22 |  James Courtney | Holden Racing Team |  Holden Commodore VF |
| 5 |   9 |  Will Davison | Erebus Motorsport V8 |  Mercedes E63 AMG |
| 6 | 222 |  Nick Percat | Walkinshaw Racing |  Holden Commodore VF |
| 7 |  14 |  Fabian Coulthard | Lockwood Racing |  Holden Commodore VF |
| 8 |  33 |  Scott McLaughlin | Valvoline Racing GRM |  Volvo S60 |
| 9 |   2 |  Garth Tander | Holden Racing Team |  Holden Commodore VF |
| 10 | 360 |  James Moffat | Norton Hornets |  Nissan Altima |
| 11 |  47 |  Tim Slade | Supercheap Auto Racing |  Holden Commodore VF |
| 12 |   4 |  Lee Holdsworth | Erebus Motorsport V8 |  Mercedes E63 AMG |
| 13 |   5 |  Mark Winterbottom | Ford Pepsi Max Crew |  Ford Falcon FG |
| 14 |  55 |  David Reynolds | The Bottle-O Racing Team |  Ford Falcon FG |
| 15 |  23 |  Russell Ingall | Repair Management Aust Racing |  Holden Commodore VF |
| 16 |   7 |  Todd Kelly | Jack Daniel's Racing |  Nissan Altima |
| 17 |  36 |  Michael Caruso | Norton Hornets |  Nissan Altima |
| 18 |  16 |  Scott Pye | Wilson Security Racing |  Ford Falcon FG |
| 19 |  18 |  Jack Perkins | Team JELD-WEN |  Ford Falcon FG |
| 20 |  15 |  Rick Kelly | Jack Daniel's Racing |  Nissan Altima |
| 21 |   6 |  Chaz Mostert | Ford Pepsi Max Crew |  Ford Falcon FG |
| 22 |  34 |  Robert Dahlgren | Valvoline Racing GRM |  Volvo S60 |
| 23 |  21 |  Dale Wood | Team Advam/GB |  Holden Commodore VF |
| 24 |   1 |  Jamie Whincup | Red Bull Racing Australia |  Holden Commodore VF |
| DNF |  17 |  David Wall | Wilson Security Racing |  Ford Falcon FG |
CHAMPIONSHIP STANDINGS
| | | |
| --- | --- | --- |
| Position | Driver | Points |
| 1 |  Craig Lowndes |   744 |
| 2 |  Mark Winterbottom |   695 |
| 3 |  Fabian Coulthard |   690 |
| 4 |  James Courtney |   649 |
| 5 |  Jamie Whincup |   617 |
| 6 |  Shane Van Gisbergen |   595 |
| 7 |  Tim Slade |   497 |
| 8 |  David Reynolds |   474 |
| 9 |  Lee Holdsworth |   463 |
| 10 |  Jason Bright |   455 |
| 11 |  Will Davison |   442 |
| 12 |  Scott McLaughlin |   436 |
| 13 |  James Moffat |   399 |
| 14 |  Garth Tander |   397 |
| 15 |  Russell Ingall |   397 |
| 16 |  Michael Caruso |   392 |
| 17 |  Rick Kelly |   384 |
| 18 |  David Wall |   370 |
| 19 |  Jack Perkins |   347 |
| 20 |  Chaz Mostert |   336 |
| 21 |  Scott Pye |   335 |
| 22 |  Dale Wood |   327 |
| 23 |  Todd Kelly |   275 |
| 24 |  Nick Percat |   250 |
| 25 |  Robert Dahlgren |   187 |